ShimmerFlex™ is a very unique raw material that can be used to make any number of flexible packaging products. Ask about samples of these box-bottom pouches below.
​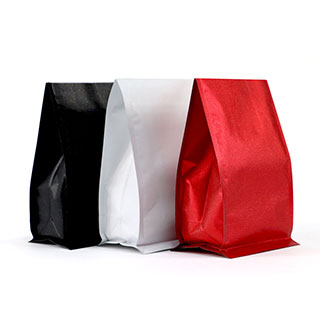 Make a sparkly splash with these eye-popping swag bags** !


Whether you are looking to call attention to your featured product or give your guests some glittery gifts at your next event, our ShimmerFlex™ pouches make a memorable statement.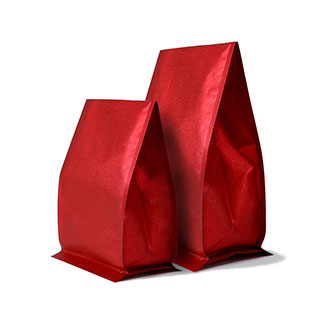 ShimmerFlex™ is an innovative IMPAK product with an eye-catching shimmer that dazzles in the light. These pouches are label-ready and can either be heat sealed or simply folded over and closed with a sticker or label of your choosing. These block bottom bags expand their side gusset to reveal a sturdy bottom for display. Available in Magnetite Black, Pearlescent White, or Ruby Red in two different sizes.
Perfect pouches
for holiday treats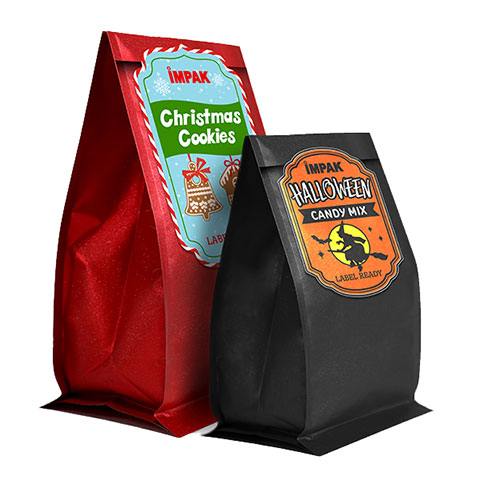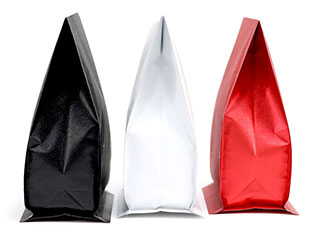 Not ready to commit to a case of 1,000 pouches? Try a sample pack!
4.0" x 6.41" x 2.5" Sample Pack - 100 Bags for $25:
5.0" x 8.0" x 3.0" Sample Pack - 100 Bags for $30:
** Our ShimmerFlex™ pouches have already found a home in various coffee / tea product lines, making it a great fit for both food and non-food applications.
Showing 1 to 6 of 6 (1 Pages)