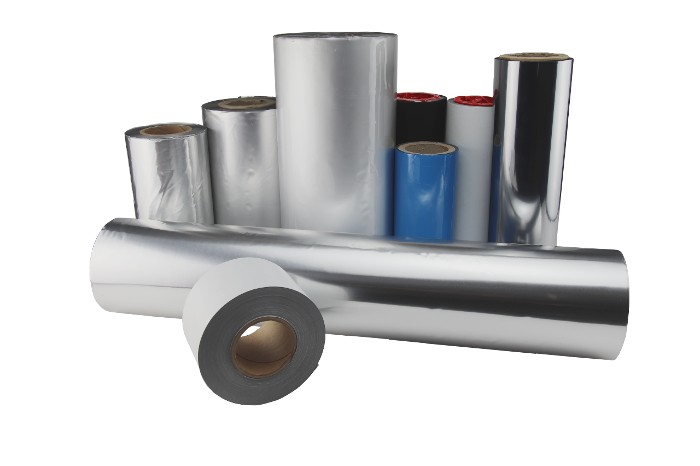 Rollstock refers to long unbroken printed or unprinted flexible film sold on rolls. Rollstock is used for a wide range of applications, most commonly it is a key packaging material component to automatic VFFS and HFFS equipment (Vertical and Horizontal Form Fill Seal machines). They can also be used in a number of manual applications to create bags of any size or shape using heat sealers.
IMPAK has a selection of 53 materials on the floor, available in rolls from 24 to 51 inches wide and as much as 6,000 feet long. Our forte is serving companies who need unprinted rollstock, from 2 mil metallized polyester to ultra high barrier clear materials or military specification grades. We can slit rolls to custom widths and deliver with turnaround times that almost no other company can match. The stock shown here is unprinted, though rolls with registration marks are available.
Yes, you can get our high temperature 160°C/320°F PAKSAFE320 material in rolls!
2.5" wide, 15.5" wide, 1 meter wide x 100 meters long... Tell us your requirement and we will write a specification and produce a quality-based part number assigned to what you need.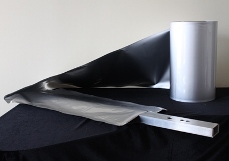 If you are in urgent need of material and you need our attention, email us first then call. But always email us first with what you need and put "Rollstock" in the subject line.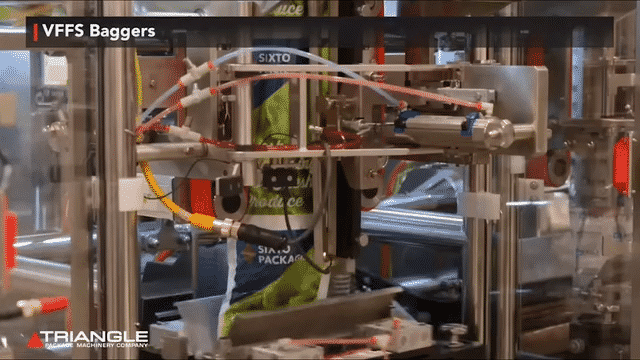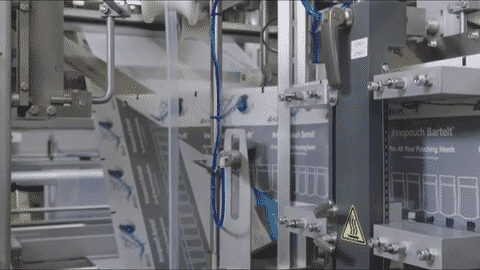 example VFFS machine
What is FFS?
FFS stands for "Form Fill Seal." These automated systems take laminate film rollstock and use it to create, fill, and seal pouches with product quickly and easily. Invented in 1936, these machines are widely used around the world, and are available in vertical (VFFS) and horizontal (HFFS) varieties.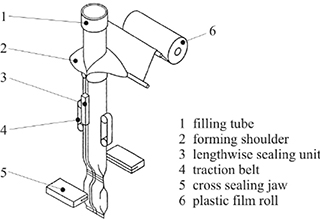 Vertical Form Fill and Seal system diagram
(source: ResearchGate)
Showing 1 to 7 of 7 (1 Pages)