The products on this page reflect pricing at 30-50% below stock because they are run and inventoried in large volumes. If one of these fits your company's flexible packaging needs, you could substantially reduce costs while helping us free up warehouse space.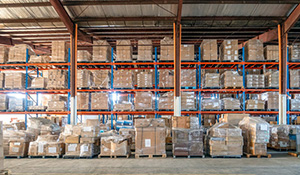 Overstock can happen for several reasons. Sometimes an anchor customer will switch to a different size of pouch or decide to try a different style of packaging, and we are left with pallets of their original product. Occasionally a pouch is not made exactly to customer specifications and we end up with a large quantity of those perfectly good pouches. Rather than discarding that product, which would be antithetical to our ecological principals, we find other buyers who want to take advantage of volume discounts.
Click on the Part Number in the table to see product details.
Please note that the special prices listed here are the result of high-volume production runs. Therefore, we are unable to honor substitutions or deviations from the listed quantities and specifications.
If you are interested in large and/or recurring orders of these products, we advise contacting our reps, as pricing is subject to change and supplies may become limited.
Be sure to check this list frequently to see updated product listings.
---
Desiccants
| Part Number | Description | Lowest Price |
| --- | --- | --- |
| 41MS13 | 3.5 gram 13X Molecular Sieve | $0.0502/packet |
| 10MFS2030U16 | 16 Unit Clay Desiccant | $2.431/packet |
Showing 1 to 31 of 31 (1 Pages)