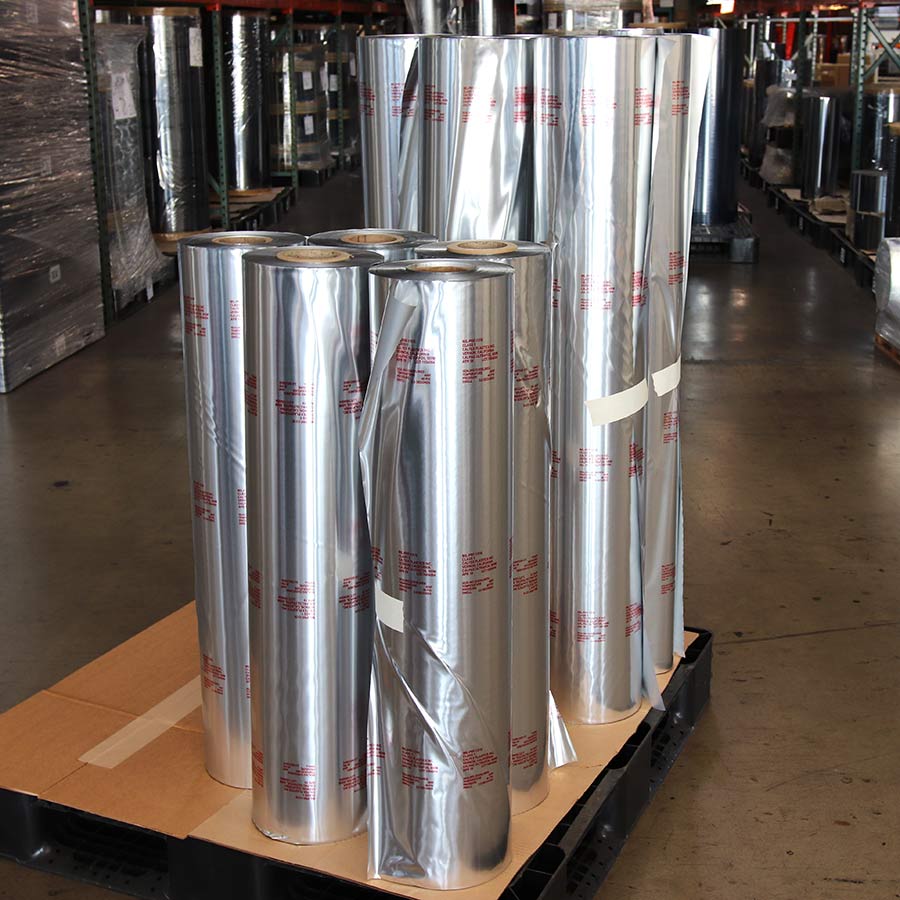 Are you one of the select companies that produce items to the rigid specifications that REQUIRE* MIL-SPEC packaging?
We can be COMPETITIVE.
QPL Listed
*ACTUAL certification to military specifications, not "conforms to" or "similar" or "commercial" version.
---
MAKE YOUR OWN MIL-SPEC BAGS
If you have wide varieties of parts that are of different sizes and need to make military specification pouches try using this 200-yard material. Thy this material which works great in conjunction with our US-made mobile handheld sealer or our very economical hot jaw.
---
What is MIL-SPEC MIL-PRF-131 Class 1?
MIL-PRF-131K Class 1 is a moisture barrier grade material is the most common material used in MIL-SPEC packaging. There are several different types of MIL-SPEC packaging materials (for example: 81705 is for electronic products). The most common of all is the MIL-PRF-131 Class 1 grade which is a moisture barrier material designed for packaging government products, usually military items, that are moisture sensitive. Thus, one will often find a desiccant (MIL-D-3464) packet inside a package or a mil-spec pouch that has been produced from MIL-PRF-131K material.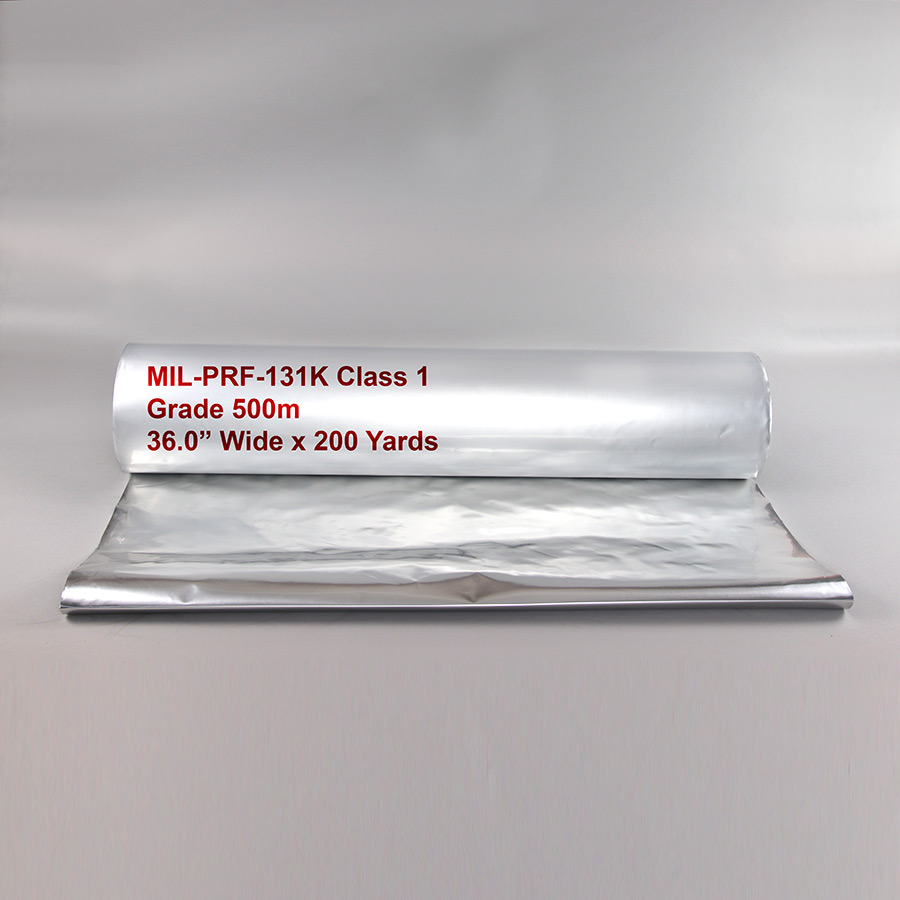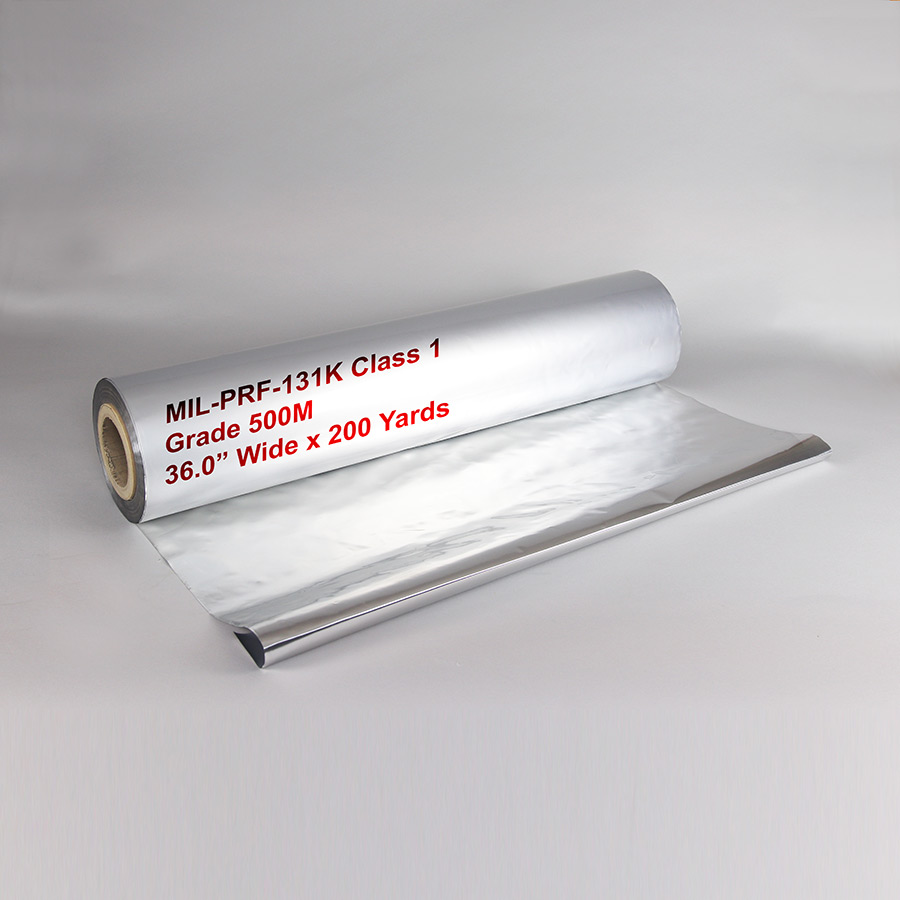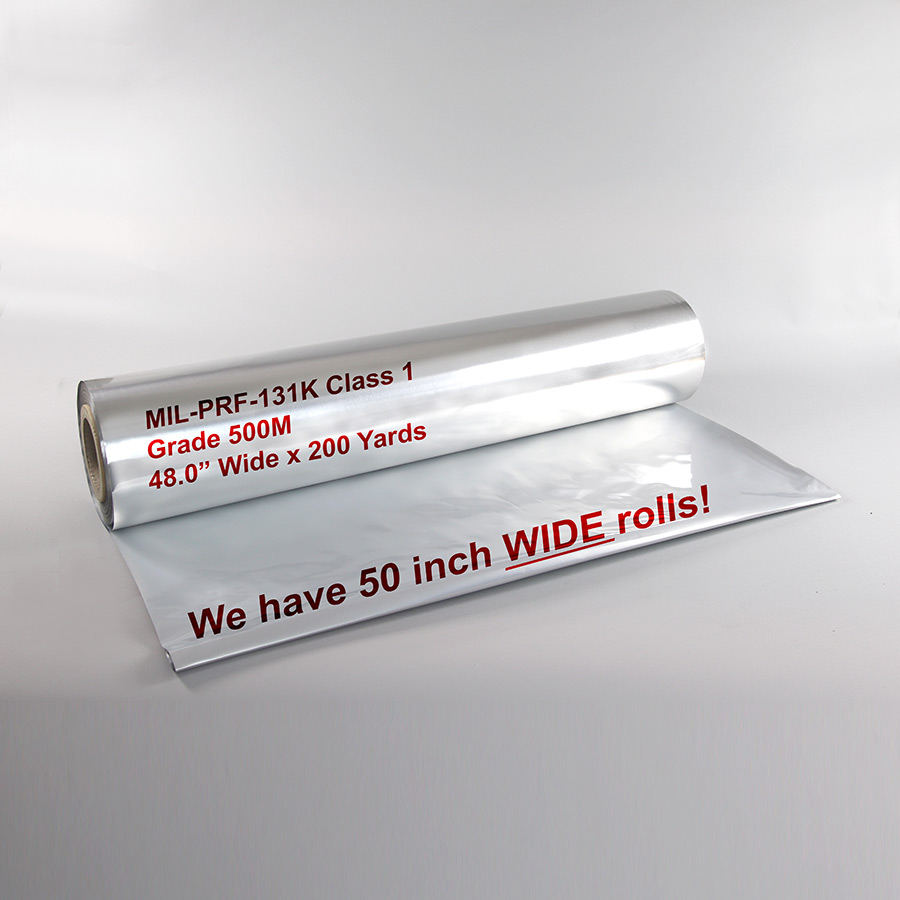 MIL-PRF-131 Class 1 Grade 500
| Dimensions | Part Number | Color | Material | Thickness | Order |
| --- | --- | --- | --- | --- | --- |
| 36" Wide x 200 Yards | 2CY36UF5C131K | Silver | MIL-PRF-131K Class 1 Grade 500m | 5.4 mil | Buy |
| 48" Wide x 200 Yards | 2CY48UF5C131K | Silver | MIL-PRF-131K Class 1 Grade 500m | 5.4 mil | Buy |
MIL-PRF-131 Class 1 Grade 1000
| Dimensions | Part Number | Color | Material | Thickness | Order |
| --- | --- | --- | --- | --- | --- |
| 36" Wide x 200 Yards | 2CY36UF1K131K | Silver | MIL-PRF-131K Class 1 Grade 500m | 6.2 mil | Buy |
| 48" Wide x 200 Yards | 2CY48UF1K131K | Silver | MIL-PRF-131K Class 1 Grade 500m | 6.2 mil | Buy |
MARVELSEAL360

Made in the USA and used extensively by the US Military
MIL-PRF-81705E Type 1 Class 1 Grade 360
| Dimensions | Part Number | Color | Material | Thickness | Order |
| --- | --- | --- | --- | --- | --- |
| 36" Wide x 200 Yards | 2CY36T1C1G360 | Silver | MIL-PRF-81705 Type 1 Class 1 | 5.3 mil | Buy |
| 50" Wide x 200 Yards | 2CY50T1C1G360 | Silver | MIL-PRF-81705 Type 1 Class 1 | 5.3 mil | Buy |
MIL-PRF-81705E Type 1 Class 1 Grade 600
| Dimensions | Part Number | Color | Material | Thickness | Order |
| --- | --- | --- | --- | --- | --- |
| 36" Wide x 200 Yards | 2CY36T1C1G600 | Silver | MIL-PRF-81705 Type 1 Class 1 | 6.4 mil | Buy |
| 50" Wide x 200 Yards | 2CY50T1C1G600 | Silver | MIL-PRF-81705 Type 1 Class 1 | 6.4 mil | Buy |
Showing 1 to 10 of 10 (1 Pages)