SpoutPakTM Liquid Spout Bags​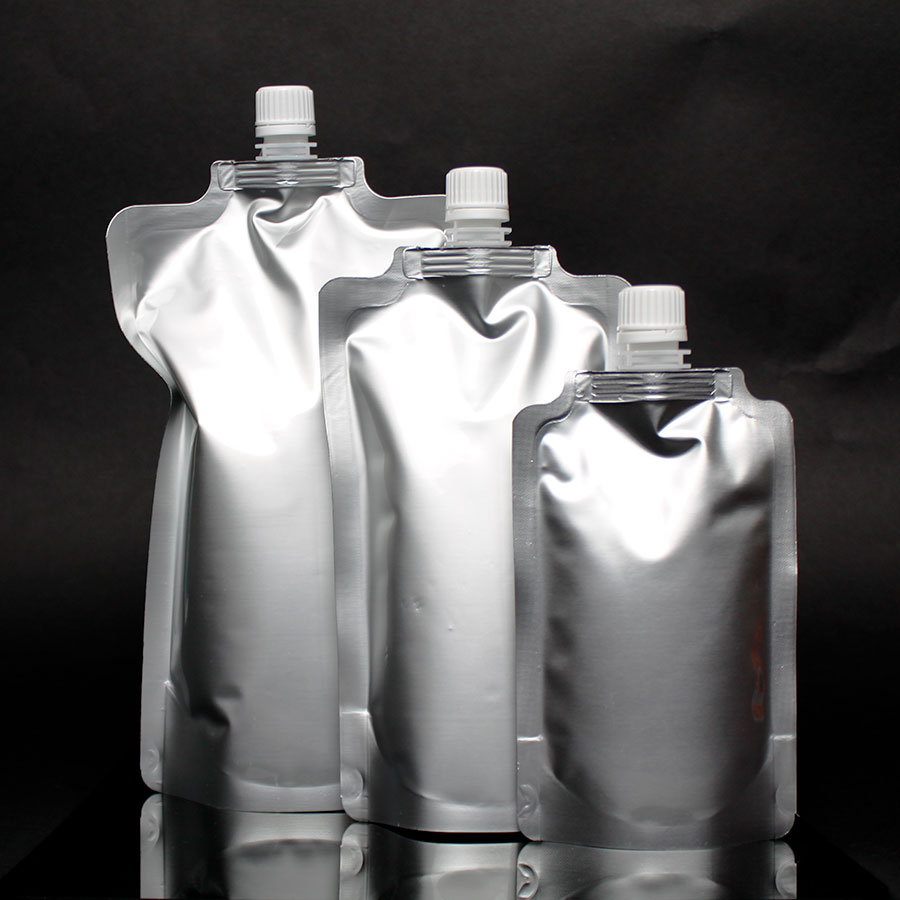 The SpoutPakTM is the latest innovation in the continuing evolution and development of stand up pouches and packaging technology with the integration of closures into the flexible package itself. IMPAK's SpoutPaks feature a recloseable spout which is hermetically sealed to the packaging material. This spout protects the product through its lifecycle and they can be used for both liquids and powders. We have the capability to support investment in proprietary closures and the tooling to produce them.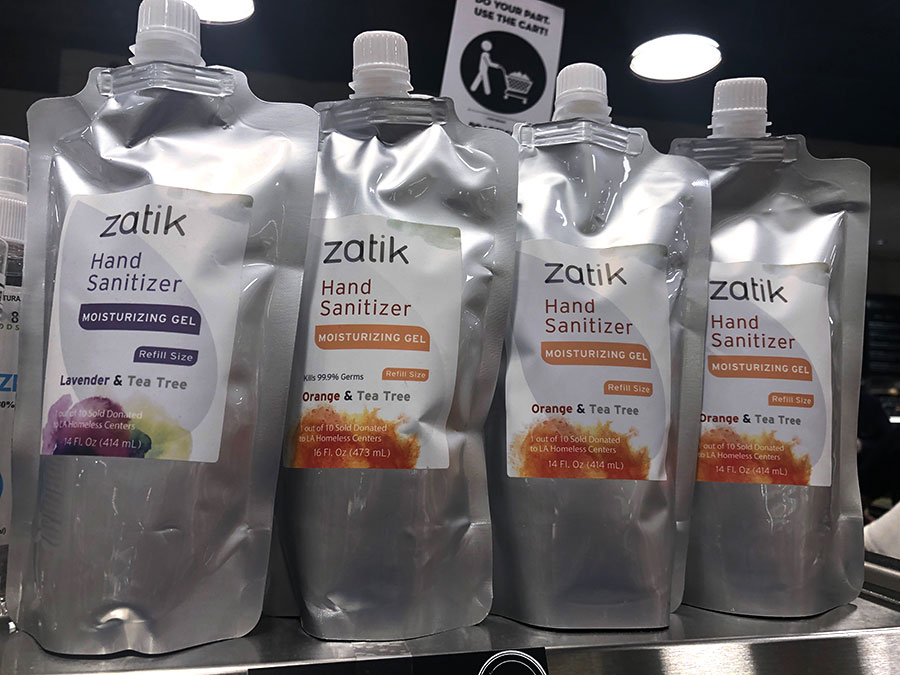 An example of our SpoutPaks™ being used for hand sanitizer packaging.
APPLICATIONS AND MARKETS:
Hand Sanitizer
Bone Broth
Cold Brew Coffee
Cosmetic Products
Juice
Powdered Mixes
Salad Dressings & Marinades
Dry Spices
Cookie/Brownie Mixes
Cookie Dough
Yogurt
Nut Butter
Shampoo & Conditioner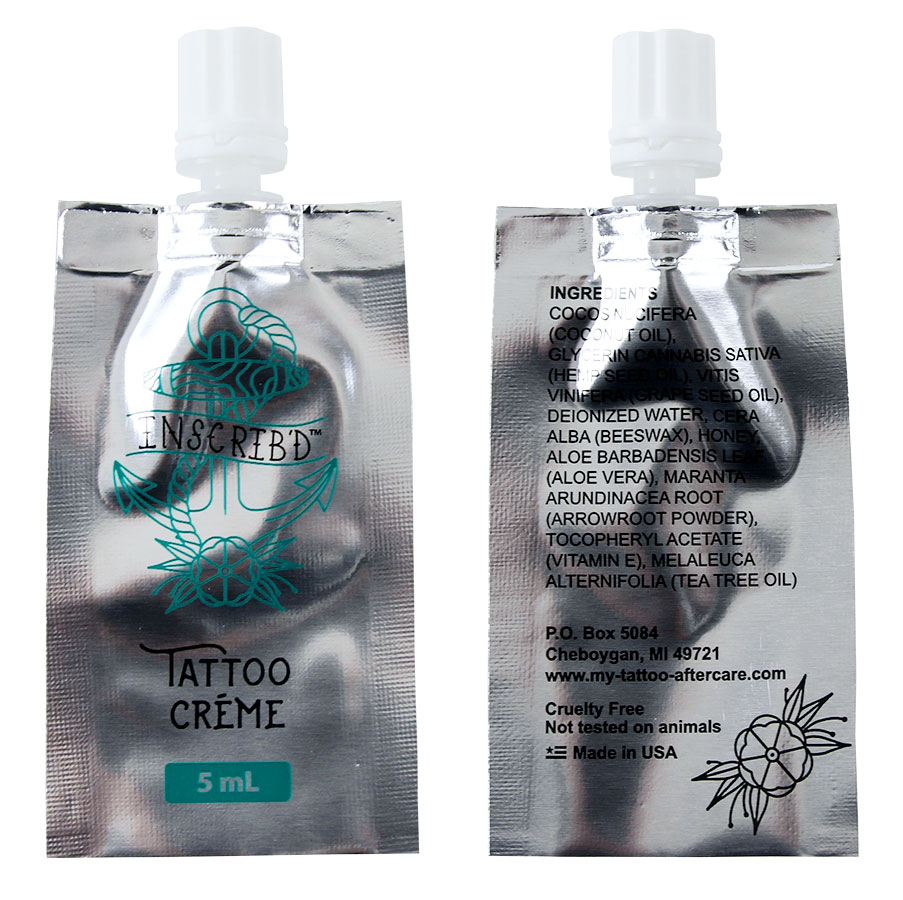 An example of our SpoutPaks™ with custom printing.
FEATURES:​
All materials are FDA Approved and Food Grade

Gusseted bottom for Standing on Shelves

Reclosable Spout (threaded cap & fitment), Positive Spout Closure

Puncture Resistant,

Heat Sealable, Moisture Proof
---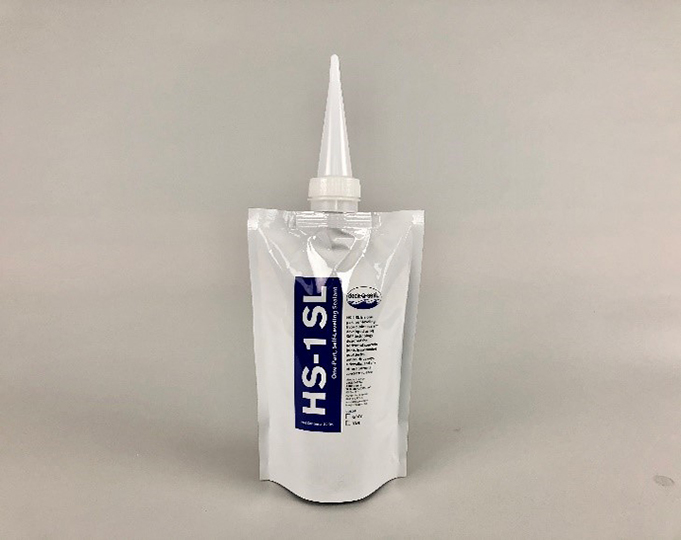 Looking for a Custom Fitment?
Do you have an idea for a fitment or pour spout? At IMPAK, we design and produce flexible packaging with unique fitments that can meet the varied needs of our customers. We are known in the industry for having the ability to take on any project, no matter how big or small and regardless of the complexity. Spouts and fitments offer a new functionality to flexible packaging…..the SpoutPAK™
---
Need a Liquid filler for your bags?

Liquid Filler Machine Filling Spoutpaks

Liquid Filler Machine Filling Tubes
---
SpoutPakTM Bags Table
Due to overwhelming customer demand, future production of the following

highlighted

items will have rounded corners and are currently being offered at a discounted price.
Showing 1 to 30 of 48 (2 Pages)