Evolution of Innovation in Capability and Scalability
Case Study: How a Large Scale Chamber Vacuum Sealer for a Major Medical Equipment Provider Changed our Technological Trajectory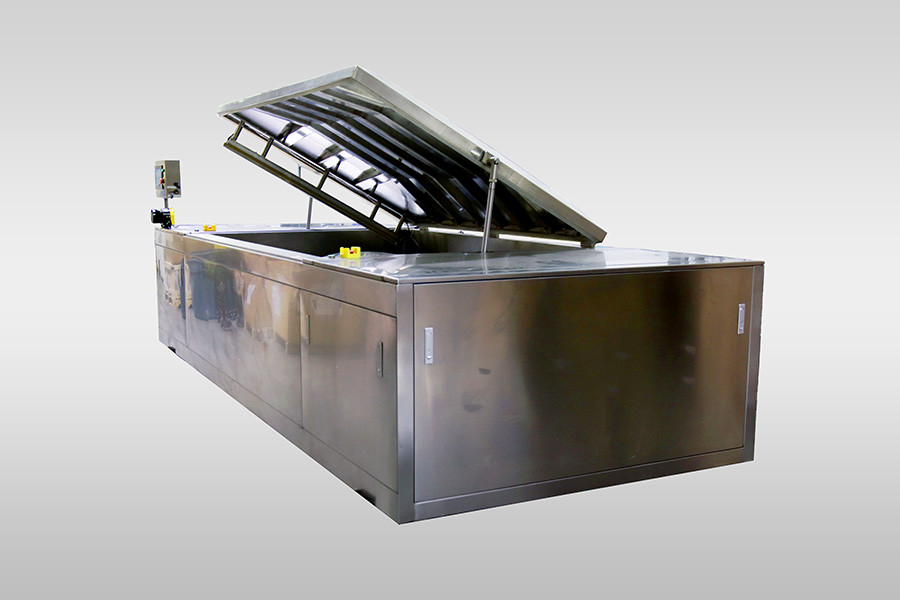 ​
​Side angle view of finished chamber sealer with lid standing open. The outside dimensions of the sealer are 150 X 60 X 48 inches (3800 X 1500 X 1200 mm.)
In the summer of 2017 IMPAK was approached by a Major Multinational Health Care Company to explore the possibility of building an extremely large chamber vacuum sealer - larger than anything built to date. Large enough to do a range of pouches up to 48" X 75" (1200 X 1900 mm.)
The Equipment Requirement Specification (ERS) was received in Spring 2018 and signed off in Dec-2018.
Designing and building this chamber sealer posed many challenges for IMPAK's engineering staff:
Balancing efficient, fast and quiet air extraction utilizing oil free vacuum pump(s) in a cleanroom environment. (Oil free pump required due to operation in a cleanroom.)
Placement of oil free pump(s), i.e., inside chamber or outside of cleanroom.
38-inch mandatory maximum working height.
80 dB maximum noise level.
Sealing bar and bag holder placement inside of chamber to accommodate ergonomic loading.
Built in, fault proof safety mechanisms for power interruption and cycle continuation.
Vacuum level to achieve 29.92 in/hg
Exterior mounted HMI Enclosure
Five to seven-minute cycle time
IMPAK's engineering staff went to work at warp speed to design the chamber sealer to include all of the requirements. The chamber itself was designed, produced and delivered in 12 weeks. Record time for a project of this magnitude. Solutions integrated in to the design were:
Two, oil free, 10 HP, 169 CFM open air flow, rotary vane vacuum pumps were selected to work in tandem utilizing a Variable Frequency Drive (VFD.) See photo. This enabled us to include the pumps in the chamber housing and still meet noise and footprint size criteria.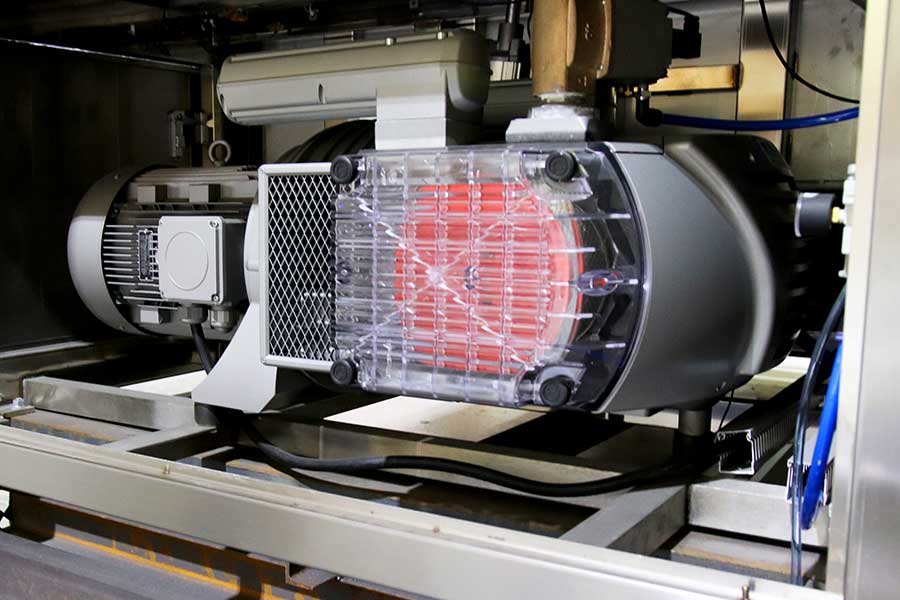 ​
(Photo shows one of the two 10 hp rotary vacuum pumps.)
To achieve the desired vacuum level of 29.92 in/Hg, several possible solutions were tested before arriving at the best possible solution.

An auxiliary vacuum pump was placed in-line and achieved 26.2 in/Hg
A venturi concept was tried without success.
Finally, a modification was made to the vacuum pumps by engineering staff which achieved the desired 29.92 in/Hg vacuum level.

To make the chamber safe for operation both light curtains and proximity sensors were evaluated. The proximity sensor was ultimately chosen due to its ability to cover all potential pinch points with positive immediate shut down.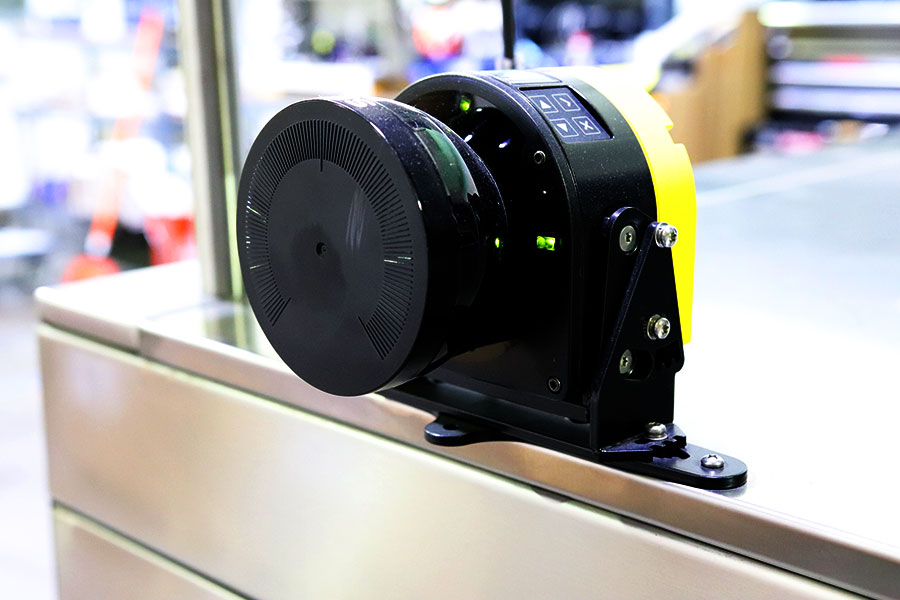 Proximity Sensor
Chamber received at reconfiguration facility on February 27, 2019 and assembly begins.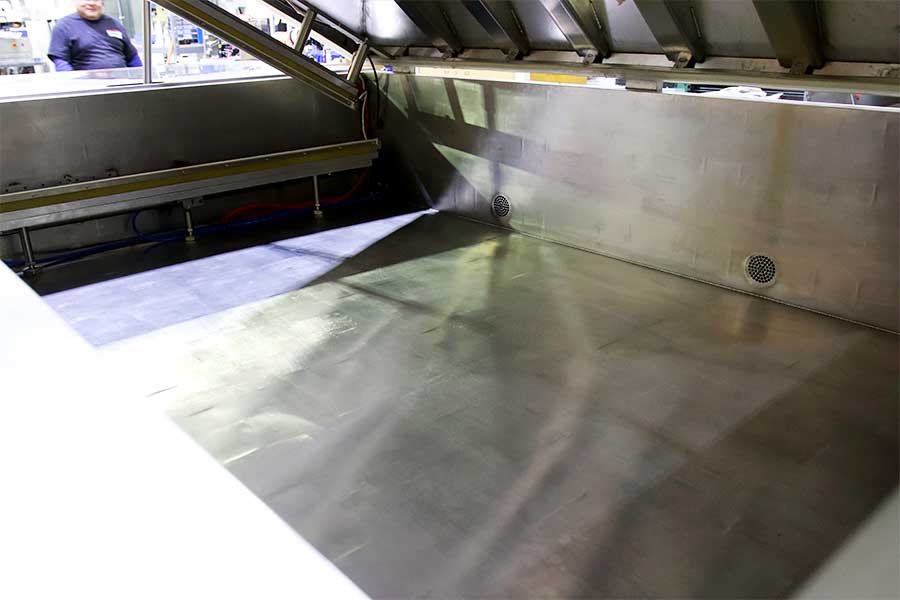 ​
Inside view of vacuum chamber, seal bars and bag spreader (Chamber dimensions; 85 X 55 X 18 inches (2150 X 1400 X 475 mm)
Pre Factory Acceptance Test (PFAT) performed May 30. 27 minor items logged that need attention and were corrected.
After PFAT customer realizes how large the vacuum chamber is and orders additional filler plates. *Learn more about filler plates.
After PFAT customer reverses earlier decision not to have remote communication with the sealer and requests remote communication capabilities. This prompted an enhancement to the Operating System and added additional lead time.
Factory Acceptance Test (FAT) was completed on Dec-2019 and the machine shipped to the customer securely fastened inside a dedicated, intermodal container. This avoided expensive, wasteful and time consuming wood crating and packing.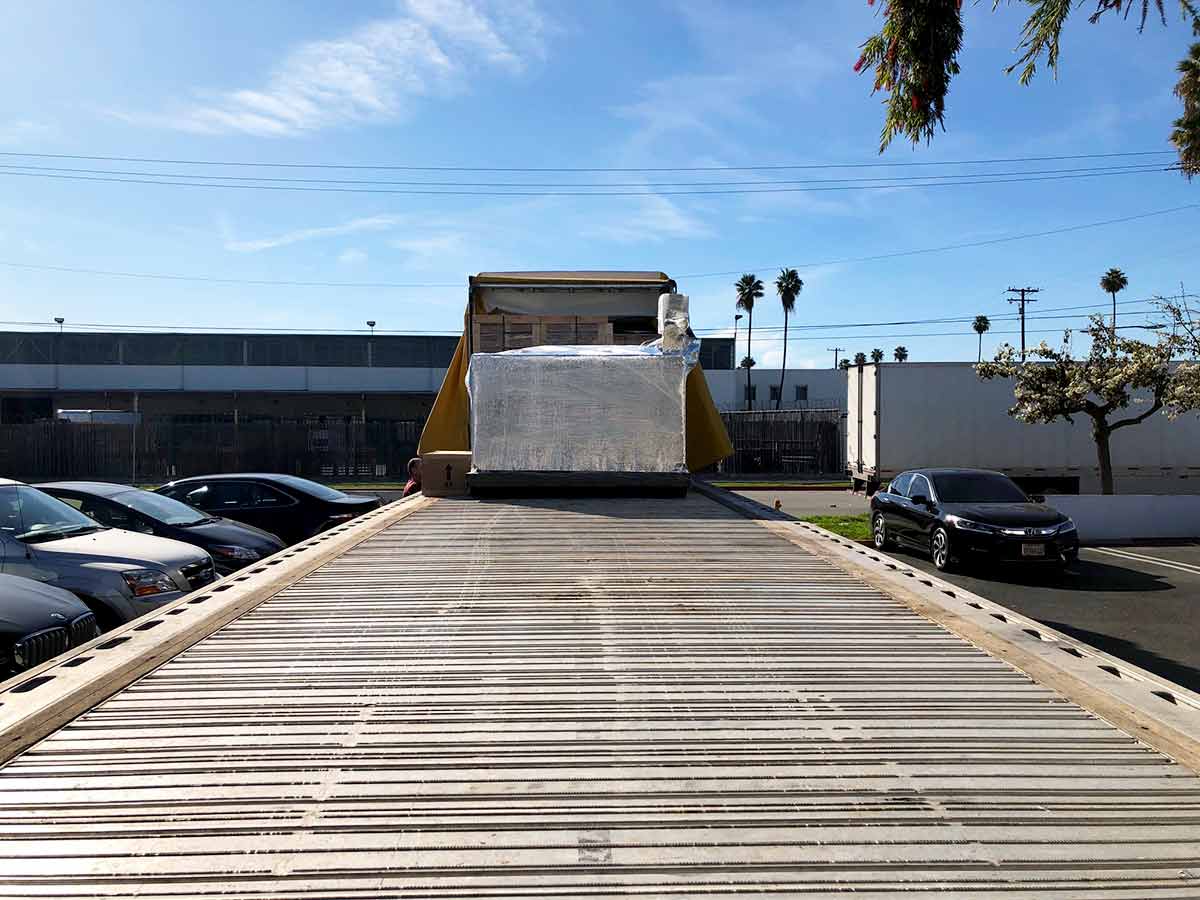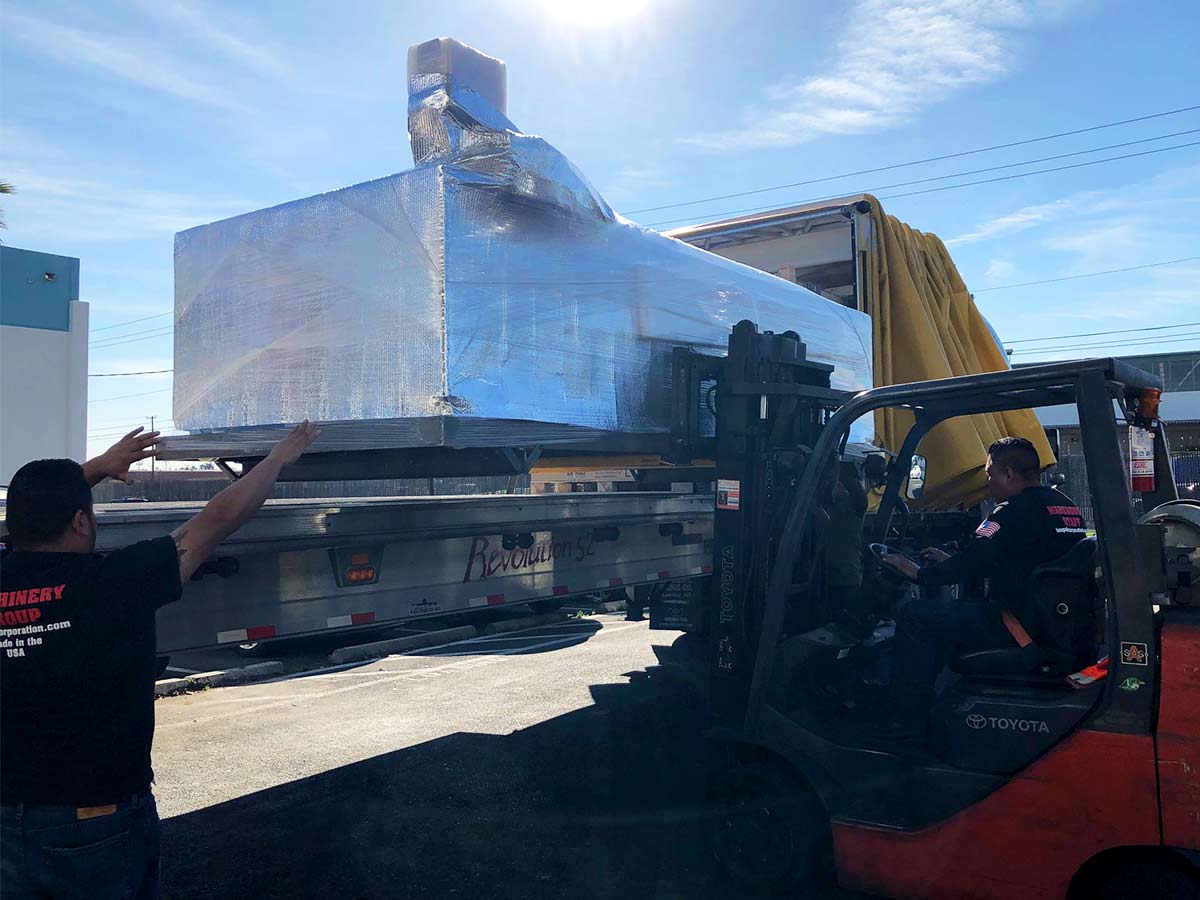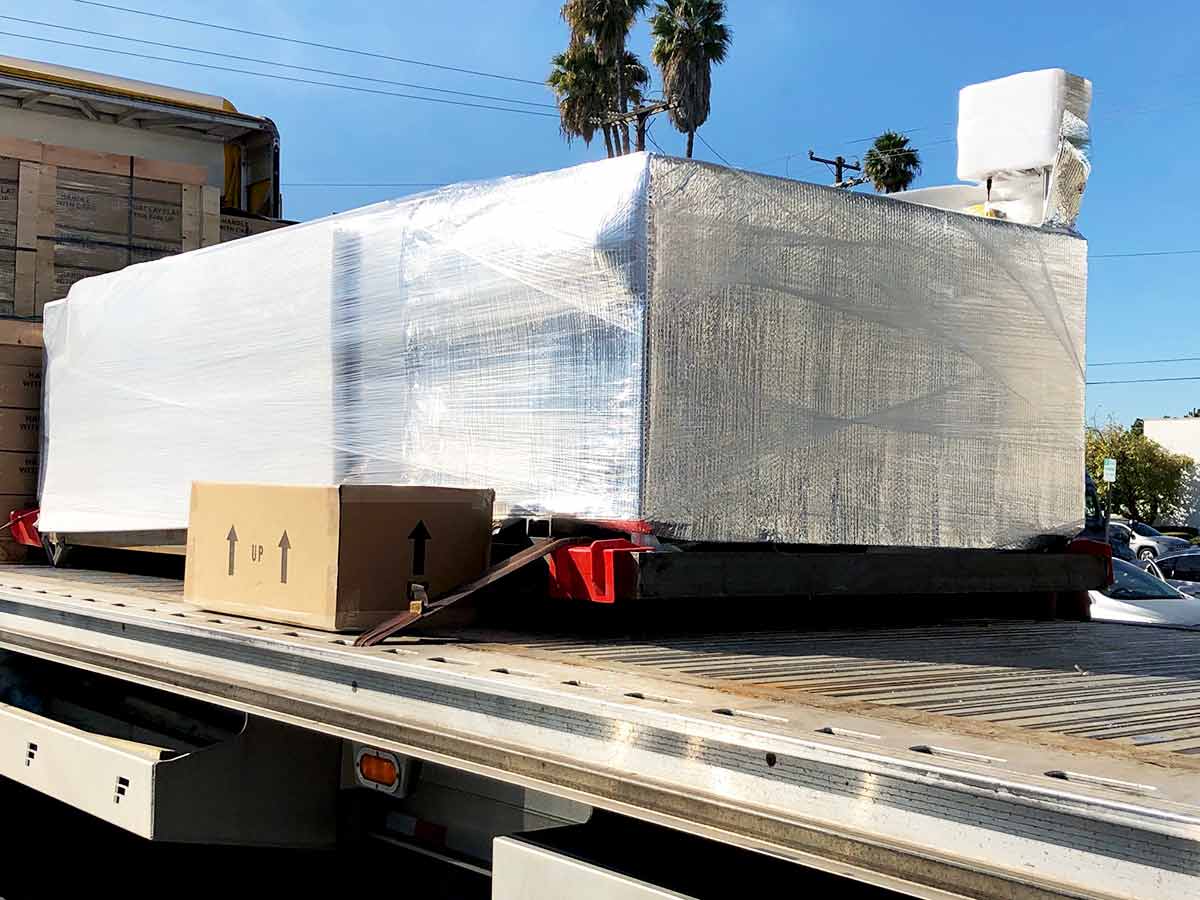 ​
Truck Loading Process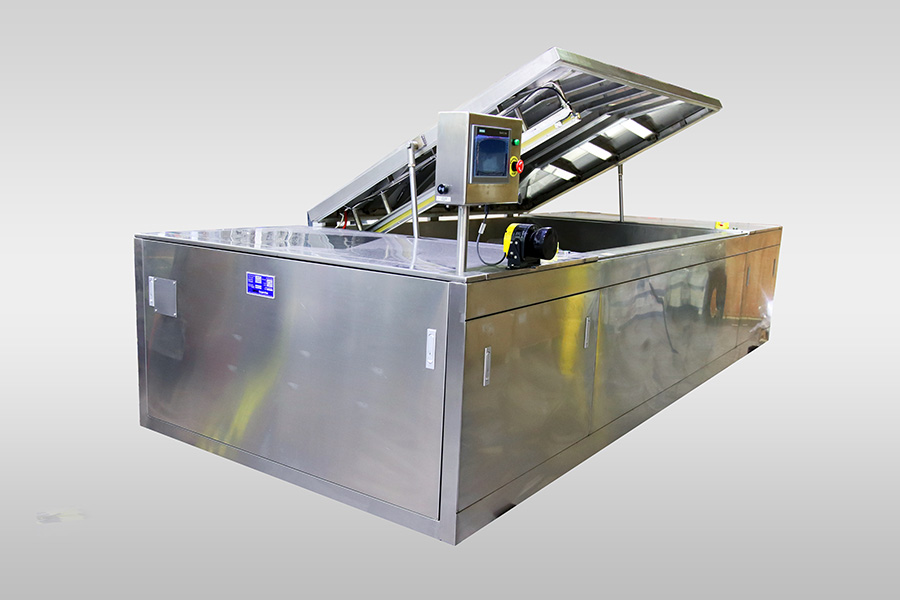 Side angle view of completed vacuum chamber sealer with the lid raised

Video - Large Custom Medically Validatable Chamber Vacuum Sealer
---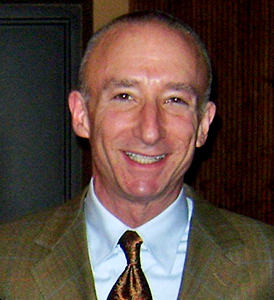 IMPAK gratefully acknowledges the contribution of Alan D Masnek CPP for producing this case study. Alan is a 40-year veteran of the protective packaging industry that commenced when he graduated from University of Wisconsin –Stout's well known and well regarded Packaging Engineering program. He has international experience managing crating and packing facilities in Singapore and Malaysia and, also, globally supporting packaging design and operations for Seagate disc drives.