Spouts & Fitments for Flexible Packaging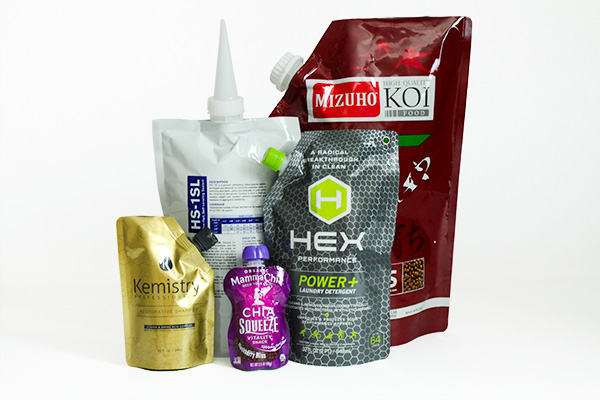 Innovative Fitments and Spouts Drive New Markets to Flexible Packaging
At IMPAK we design and produce flexible packaging with unique fitments that meet the varied needs of our customers whose industries range from pharmaceutical to food and beverage. Spouts and fitments offer new functionality to flexible packaging and open this format to new markets. The light-weight on-the-go convenience of spouted bags has long appealed to the food and beverage industry, but thanks to new innovations in fitment technology and barrier films, fitment pouches are gaining traction for a broader range of products such as household cleaners and gardening items. Even adhesives and aggressive chemicals now have the option of being packaged in flexible spout bags.
The popularity of flexible packaging is no mystery. Brands enjoy the reduction in material for both economic and environmental reasons. Flexible packaging produces less material waste, weighs less and requires less space, all of which factor into production, storage and shipping costs. Down the line consumers enjoy the convenience factor, and have even begun to expect the flexible format for many products. When paired with our innovative fitments, pouches take on new functionality, offer better precision in dispensing, and extend shelf life with reclosable caps.
IMPAK offers both stock and custom-made spout bags including child-friendly spouted bags, one-way breath sample bags, disaster relief water bags, spouted pouches for caulking, soap refill bags and more. All of which can be custom printed and made in a variety of materials. Learn about our spouts and closures below, or Contact IMPAK to begin a custom order.
Have a packaging concept you need produced? Contact IMPAK; We can help, whether you have complete drawing, a rough concept, or even a packaging problem you need solved.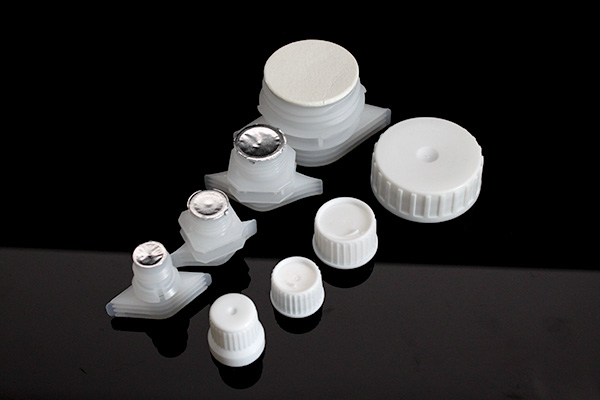 Tamper-Evident Foil Lid Spouts
Foil covered spouts offer added security. The spouts come pre-sealed with tamper-evident foil lids which are removed by the consumer after purchase. These are especially popular for food and beverage products. Options include foil tear strips for smaller spouts, and paper-backed foil for larger spouts.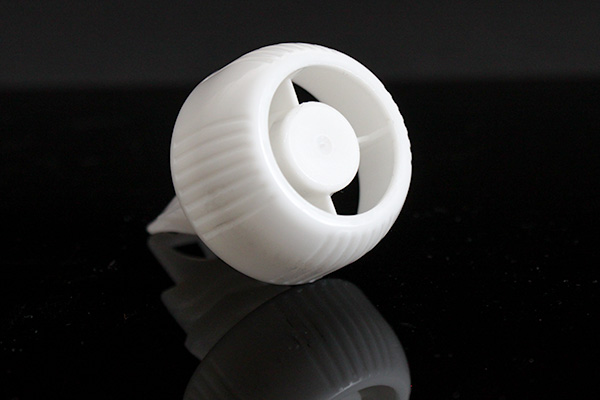 Child-Friendly Spout Caps
Child-friendly caps are typically used on food and beverages intended for use by small children. The large sized caps are easily handled by children, but also sized as such so to prevent children from choking on them.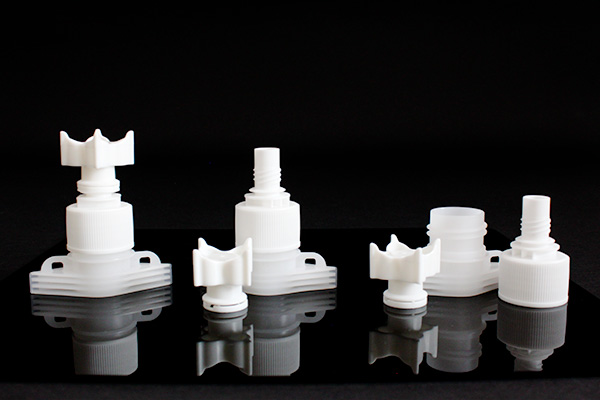 Child-Friendly Dual Level Spouts
Dual level spouts offer two spout widths depending on which cap is removed. The top cap covers a small spout whereas the bottom cap covers a wider opening. Both levels are sized to meet anti-choking hazard standards.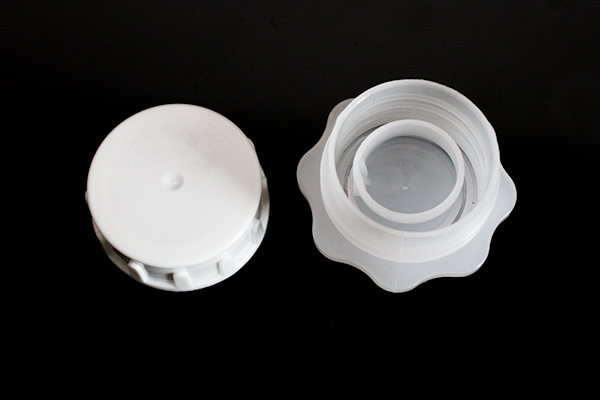 Wide Mouth Spouts with Pull-Ring
Wide mouth spouts are ideal for larger format packaging and a tamper-evident pull ring protects contents until they reach the consumer. These are used for packaging liquid and dry goods for industries ranging from food to garden products.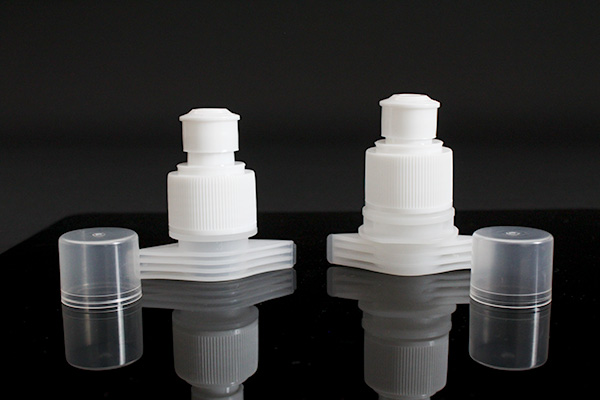 Push-Pull Caps (Drink Caps)
Drinking caps, often called sports caps feature a pull to open, push to close cap, with a clear cover cap to protect the drinking spout. These have long been used in rigid packaging and are more recently being added to flexible packaging.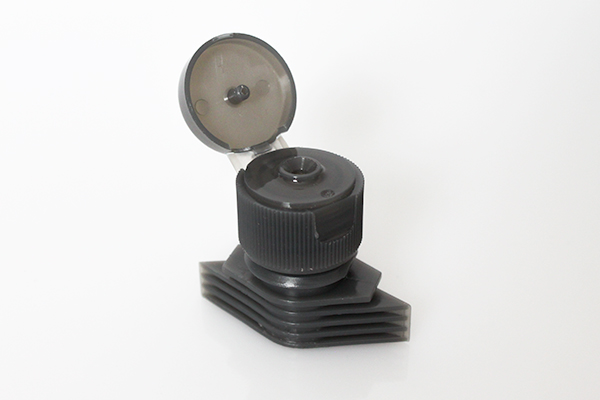 Flip Lid Spouts Caps
This spout features a hinge and lid with small pin that functions as a cork to close the small dispenser opening. The twist on cap may also be fully removed to expose a wider opening.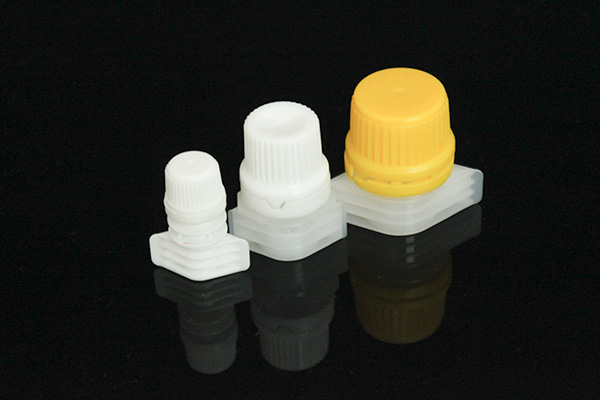 Tamper-Evident Twist Caps
These twist caps feature a tamper-evident ring that disconnects from the main cap as the cap is opened. Typical applications range from food and beverage packaging, to refill packets such as soap and detergent.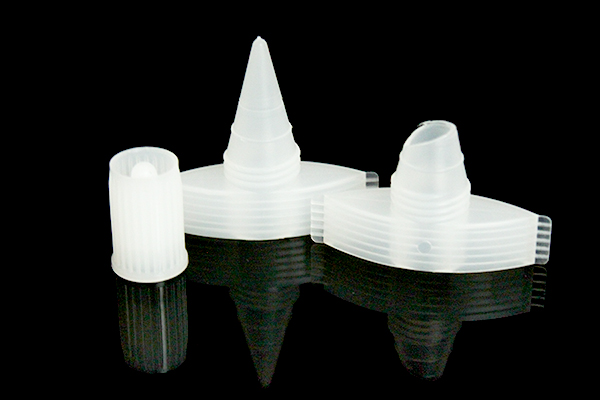 Reclosable Cone Spout
This cone shaped spout is popular as an applicator. It comes completely sealed at the top and may be cut open at the desired height to create a dispenser tip. An accompanying cap snaps on top to seal in contents for later use.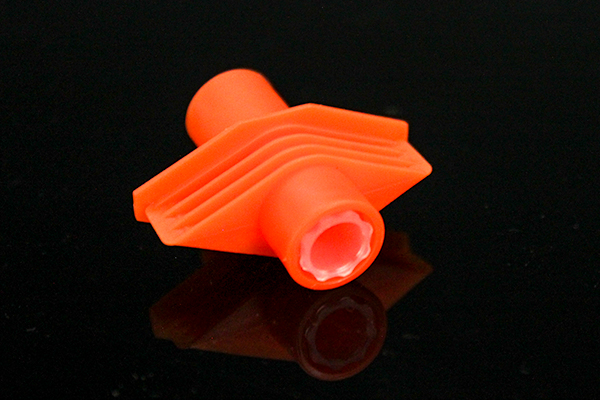 One-Way Valve Spouts
One-way valve spouts are commonly used in medical applications such as breath-gas analysis bags. Users are able to blow into the spout for breath samples which are safely stored without the need for a cap.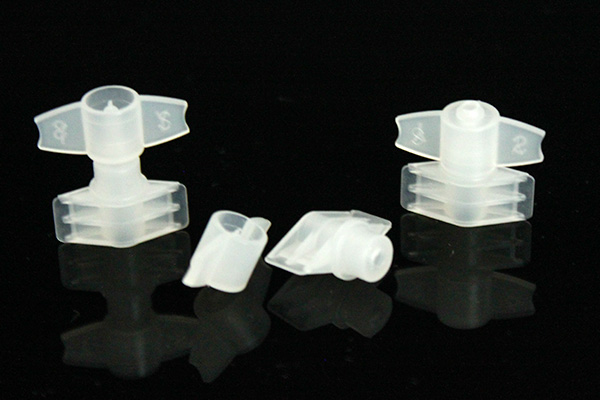 Twist & Cork Mini Spout
The miniature fitments have a small cap fixed to the top of the spout which is torn off by twisting. The cap may be flipped over and used to cork the spout for later use.
This list is not exhaustive; we add new spouts and fitments regularly.
Contact us for more information on our latest fitments and to get a quote for a custom order.
Custom Bag/Fitment Order Quote
Don't need a custom order?
Browse our SpoutPak Bags category to see our stock pouches with spouts.
IMPAK offers labeling services to help brand your order of stock bags. Get a quote here: Labeling Service Quote