Instrument Packaging for Sterilization
Sterile Pouches: Ready for Use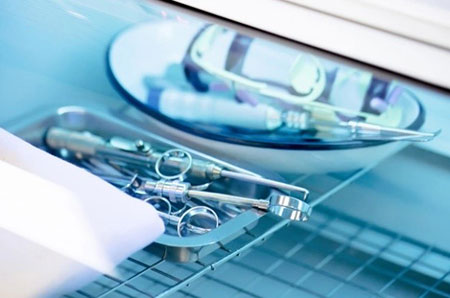 Do you need sterile packaging? IMPAK Corporation is a global leader in the design of value-added printed, laminated, stand-up pouches and re-closable packaging for most demanding applications including the need for pre-sterilized, pre-packaged pouches for foods, pharmaceuticals, or chemicals. With several large customers requiring sterile barrier pouches ready for use, we have some availability for some specific sizes, but more importantly, ANY pouch or bag on our site can be purchased with pre-sterilization options.
What is the difference between Aseptic and Sterile Packaging?
Both terms refer to the conditions in which the packaging is stored for use. Aseptic means packaging is made contamination-free, and it will not contribute to conditions that will allow microorganisms such as bacteria or viruses to flourish. Sterile foil pouches refer to products with a thin metalized layer that have been sterilized in small quantities and packaged separately prior to boxing. Both conditions are met with IMPAK Corporation's sterile packaging options. Are you concerned about costs? Talk to us, we may be able to run your pouch quantity at the same time as jobs for other major customers – ask us how.

Sterilization packaging is used for products such as:
Diagnostic tests, drug delivery devices (such as IV solutions and infusion sets), syringes
Pharmaceuticals, agents and reagents
Catheters, intubation tubes, isolation gowns, and other PPE
Bearings, laser components, photography equipment
Dried foods, retorted and thermally processed goods
These prepacked sterile barrier bags aid in maintaining device sterility and effectiveness through protective flexible packaging that has undergone validation and sterilization processes for pre-packaged ready-to-use pouches. Do you currently need sterile packaging, but use a different part number? Let us know what your expected volume is and we can let you know the cost and lead time for pre-sterilized pouches that fit your application.
Sterile Packaging Process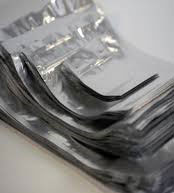 For most applications, the technique for packaging instruments for sterilization includes pre-sterilization of instruments and packaging under sterile conditions to preserve the interior environment and contents. Creating a microorganism free environment (sterile field) in which to utilize packaging, use of sterilized instruments and dressings, and maintaining the sterile field and instruments.
Prior to use, sterile ziplock bags should be checked for punctures and seal integrity. The practice of aseptic technique requires an understanding of the principles involved, adherence to proper procedures, use of the right resources and a proper environment.
Structures that support high-heat sterilization can be found on our Retort Pouch Page.
Sterile Packaging, Oxygen and Vapor Transmission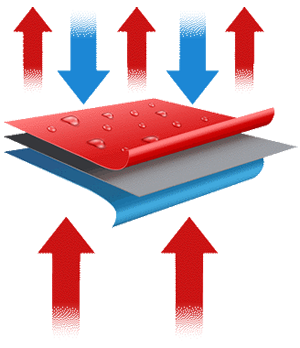 Many products packaged in flexible sterile foil pouches are sensitive to moisture. Controlling moisture entering or exiting packaging is crucial to maintaining the quality, taste, texture, or sterility of packaged products in the food and medical industries.
When choosing packaging film, moisture vapor transfer rate (MVTR) and oxygen transmission rate (OTR) are used to choose the most appropriate barrier characteristics to fit product needs.
For most advanced manufacturing entities, contamination control is a major focus. Contaminants are carried into facilities by workers, products and packaging materials, as well as ventilation, flooring, and other surfaces within the building.
IMPAK Corporation's prepacked sterile barrier bags can contribute to maintaining the aseptic condition of your product.
Standard Sizes come Pre-Sterilized, Pre-packaged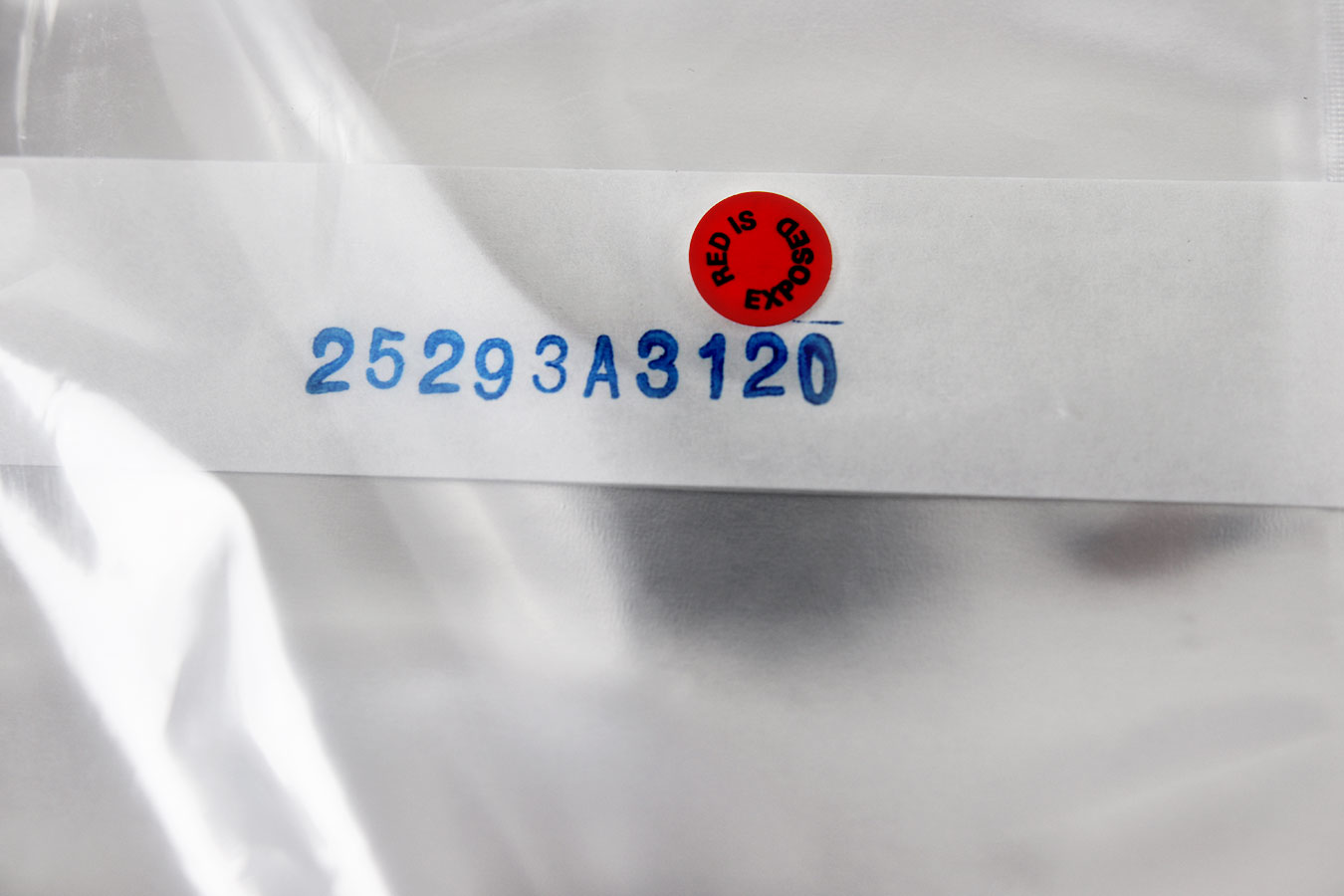 IMPAK Corporation currently has four types of sterile barrier pouches available which are pre-sterilized and arrive packaged and protected from outside contaminants until they are unsealed. In a clean-room application these materials are sterile at use. These sterile foil pouches come pre-packaged in groups of 10-20 pouches in a poly outer bag to protect the integrity of the sterile field until opening for use. The lot is protected with a "Red is Exposed" label affixed to the outside of each grouping.
If you are looking for additional types, sizes or styles of sterile ziplock or prepacked sterile barrier bags – we can work with you to meet your specific needs.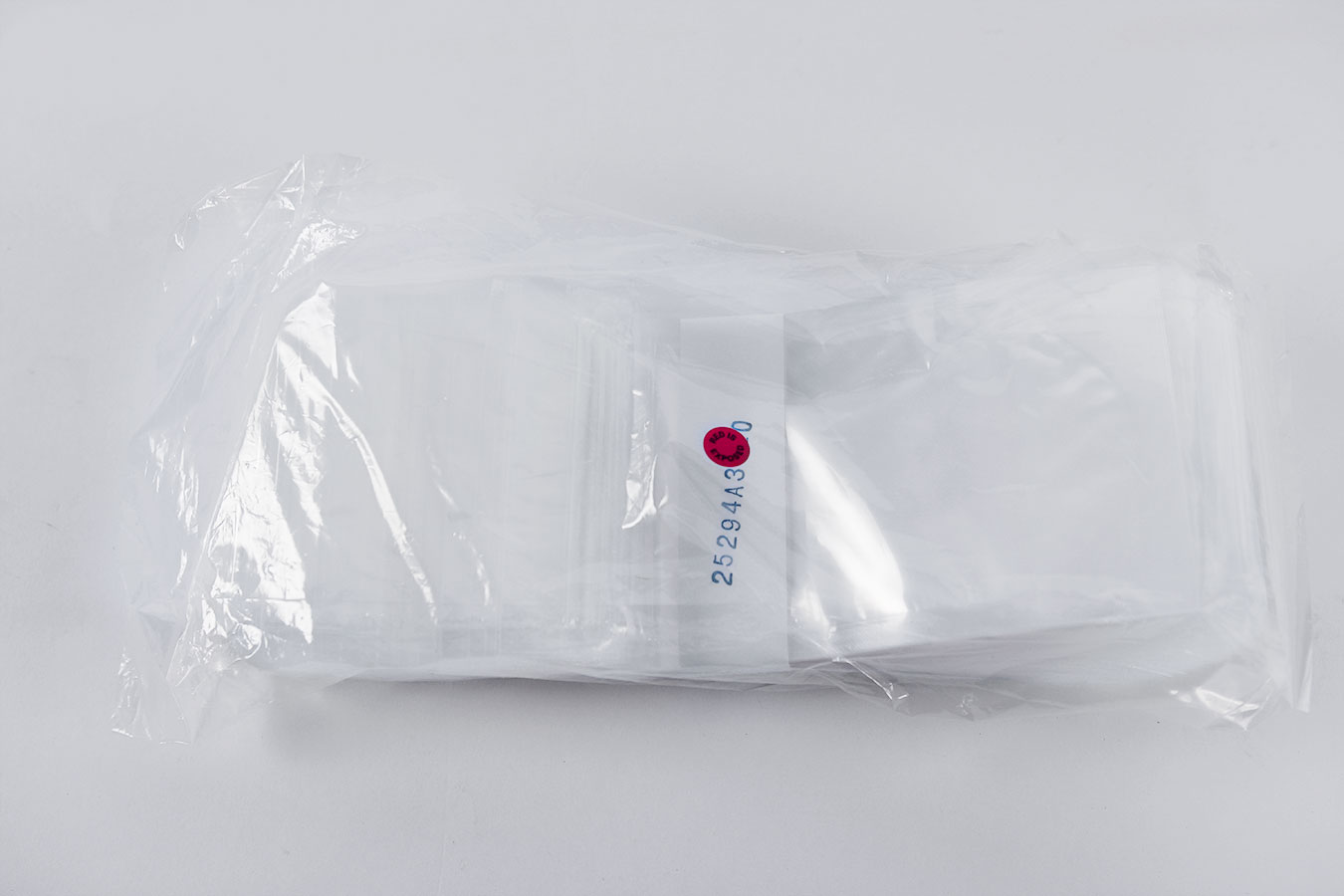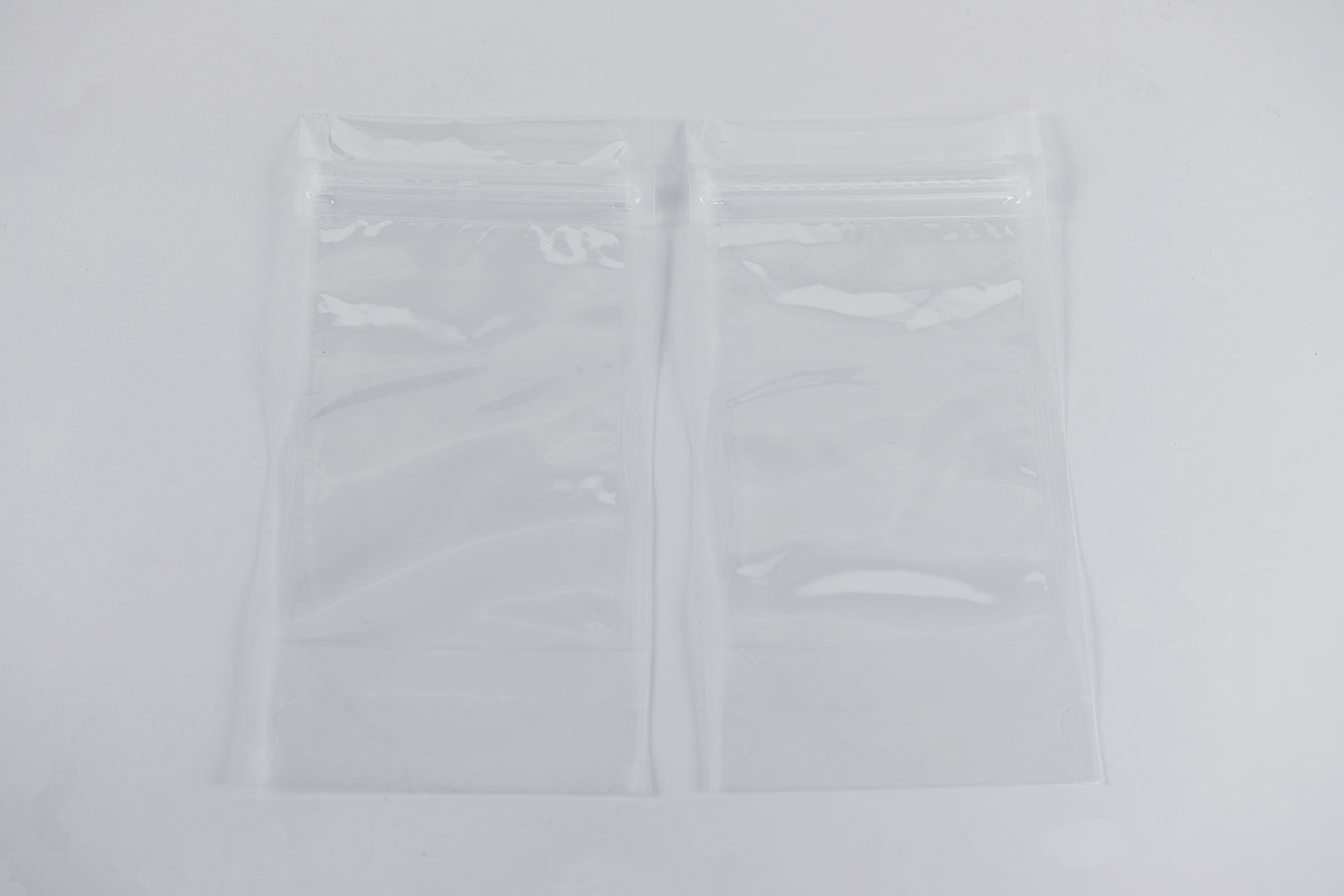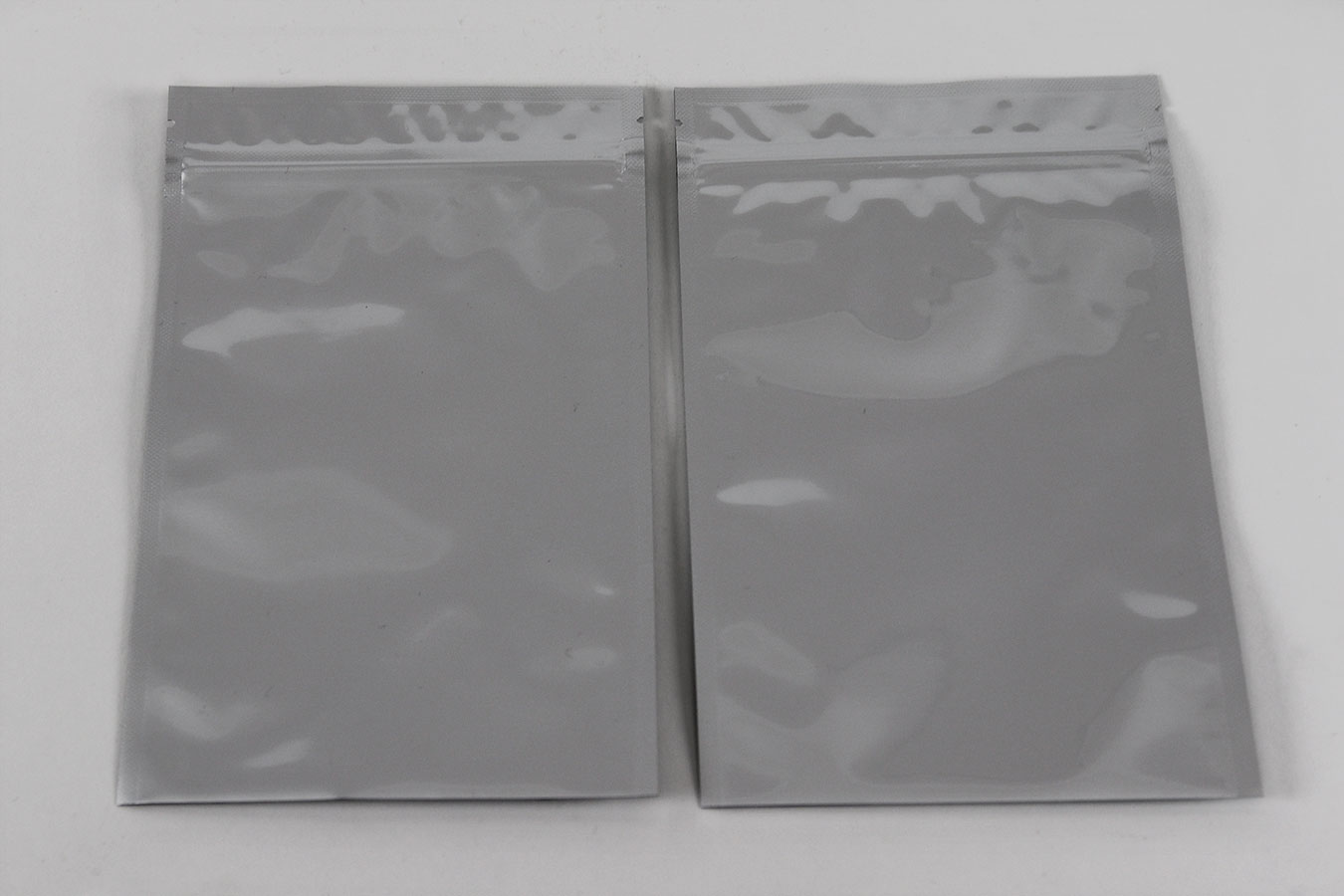 PAKVAC 3.0 STERILE

3.0mils thickness laminated poly-nylon film

STV3WPZ061251175OZE - 6.125" x 11.75" O.D. (100 bags/pack)

Suitable for use in vacuum packaging where moderate levels of oxygen are required, contains a waterproof zipper.

ORDER

PAKPM4 STERILE

3.0 mils thickness laminated layers

STAMPL0325ZWPZ - 4.0" x 7.5" x 3.25" O.D.

(100 bags/pack)

Outer layer of polyfoil that provides oxygen barrier properties 10x that of a polyethylene bag which is twice as thick. Standard pouch with waterproof zipper
ORDER

PAKVF4 STERILE

4.3 mils thickness, Silver Pouch with Tamper Evident Zipseal

ST55MFS95ZTE - 5.5" x 9.5" O.D. (100 bags/pack)

Filmfoil and polyethylene ideal for packaging of hygroscopic items and products susceptible to corrosion, such as in the medical and food packaging, where very low oxygen levels are required.
ORDER

PAKVF4D STERILE

4.3 mils thickness, Silver with Tamper Evident Zipseal

ST0525MFDFZ08TE - 5.25" x 8" OD (100 bags/pack)

This lamination of Mylarfoil and polyethylene has the same high barrier properties with a low water vapor transmission rate (WVTR) as PAKVF4
ORDER