Advancing Vacuum Sealing Technology to ship seafood UNFROZEN
Advancing Vacuum Sealing Technology to ship seafood UNFROZEN while maintaining freshness, quality and extending shelf life.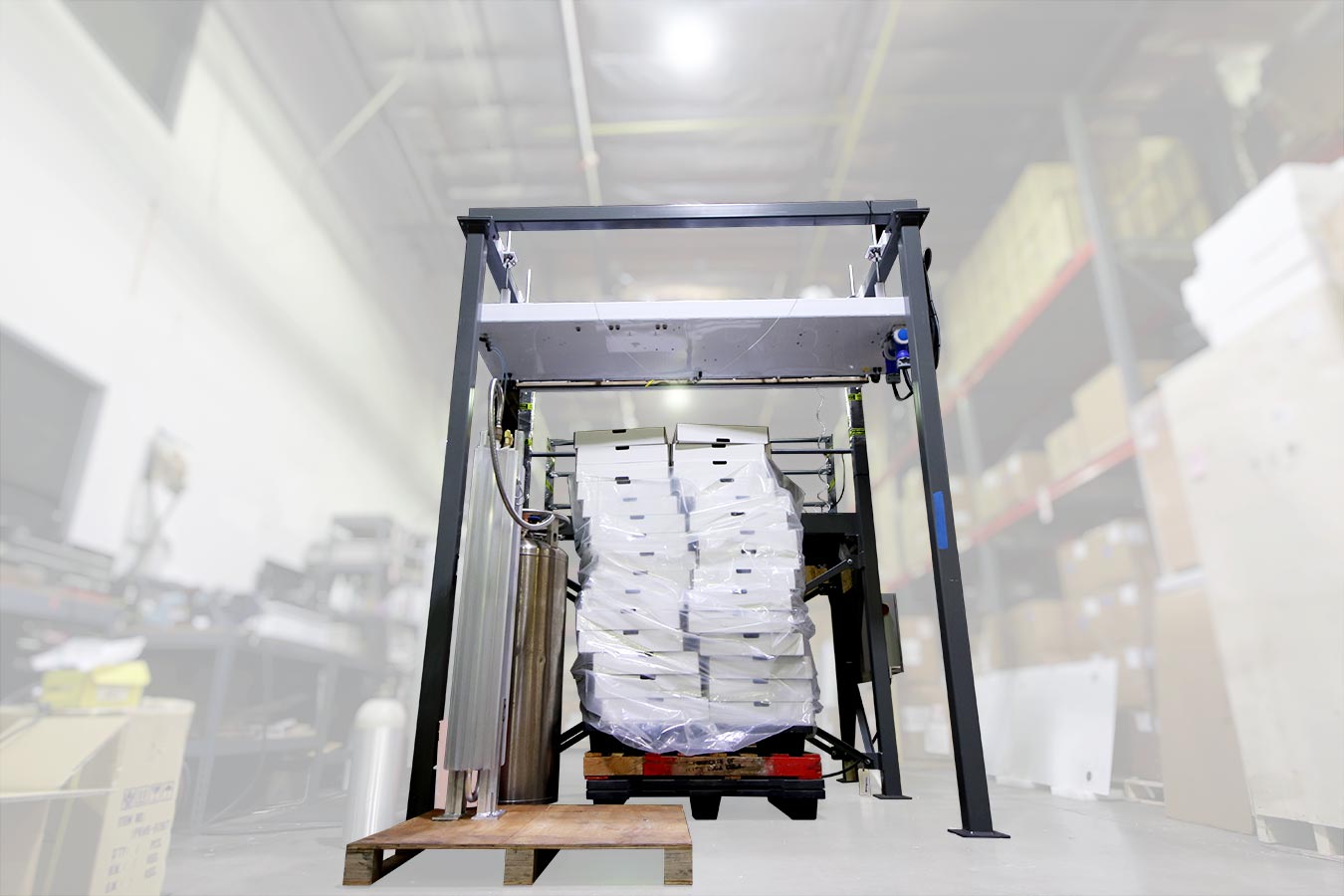 ​
In 2017 IMPAK was contacted by a firm with a challenge; to devise a system to transport fresh fish and other proteins virtually anywhere in the world without the need for being frozen. Their concept required a large, 100-inch seal length, heat sealer with vacuum AND gas flush to suspend time and force out destructive gases. Not only does this save on expensive airfreight, it also eliminates environmentally harmful Expanded Polystyrene (EPS) packaging and expensive airfreight.
The customer has a heat sealing machine that was produced by Aline Corporation (www.alinesys.com). Although Aline went bankrupt in 2012, IMPAK Corporation's Machinery Group is committed to supporting and manufacturing all of the sealing units that were previously produced by Aline. Our client is requesting several additional sealers to facilitate their expansion in Scandinavia and South America.
The Scope of Work (SOW) required that the sealer accomplish the following:
Intelligent gas/vac/sealing System Features and Specifications**:
400 Volt input power
Lead time 13-15 weeks
Fast cycle times – Target 8 to 10 minutes for complete vacuum / gas flushing / heat seal
100% seal and monitoring system to ensure integrity of seal
Vacuum or pressure decay time test on first cycle
Multiple cycles (Adjustable)
Pressure not to exceed 1" WC (Water Column) - Adjustable
Vacuum not to exceed -1" WC (Water Column) – Adjustable
Automated mixing system for 2 gases – N2 and CO2
1st Vacuum and back flush process with pure N2 ~ 3 Cycles – Adjustable
2nd Vacuum and back flush process with blended CO2 and N2 (example 75/25 – 70/30) 3 Cycles - Adjustable
Final "fill" is precise volume of blended gas to weight of product – Adjustable
Mezzanine to be included
Able to seal High Strength Nylon Coextruded gusseted bag with dimensions 130" X 50." (Palletized Product envelope: 48 X 40 X 60-inch.)
The customer requirements for the sealer:
Heavy Duty 100" Vertical Gas Flush/Vacuum/Heat Sealing Unit with the Following Features:
0.375" dual heating elements
Temperature controlled heating elements
100" max seal length
Powder coated steel frame
Intelligent gas/vac/sealing System
Pneumatically actuated seal bars
Semi-automatic bag spreader and holder
Master On/Off switch
Low pressure safety descent
Foot pedal operated
Emergency stop button
Open back for material feed through
220-240V/50Hz/55 Amp
Made in the USA
Our engineering staff was confronted with many challenges while designing and building this sealer. Below is a list of new processes and systems that were developed and incorporated just to meet the project requirements.
A nozzle to support air flow rates up to 3,000 liters per minute was designed.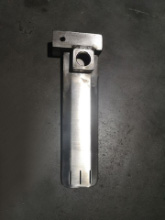 The largest challenge faced by our design team was the development of the precice, automated, electronic gas mixing system that flushes and purges six specific mixtures of N2 and O2. Final fill volume is based on gross weight of palletized product.
Incorporate electronic sensor capable of providing an instant status report of pressure in the bag.
Develop bag holder with servo operated grippers to facilitate one-person operation.
Ergonomic, safe mezzanine platform for one-person operation and conveyor flow through of palletized product.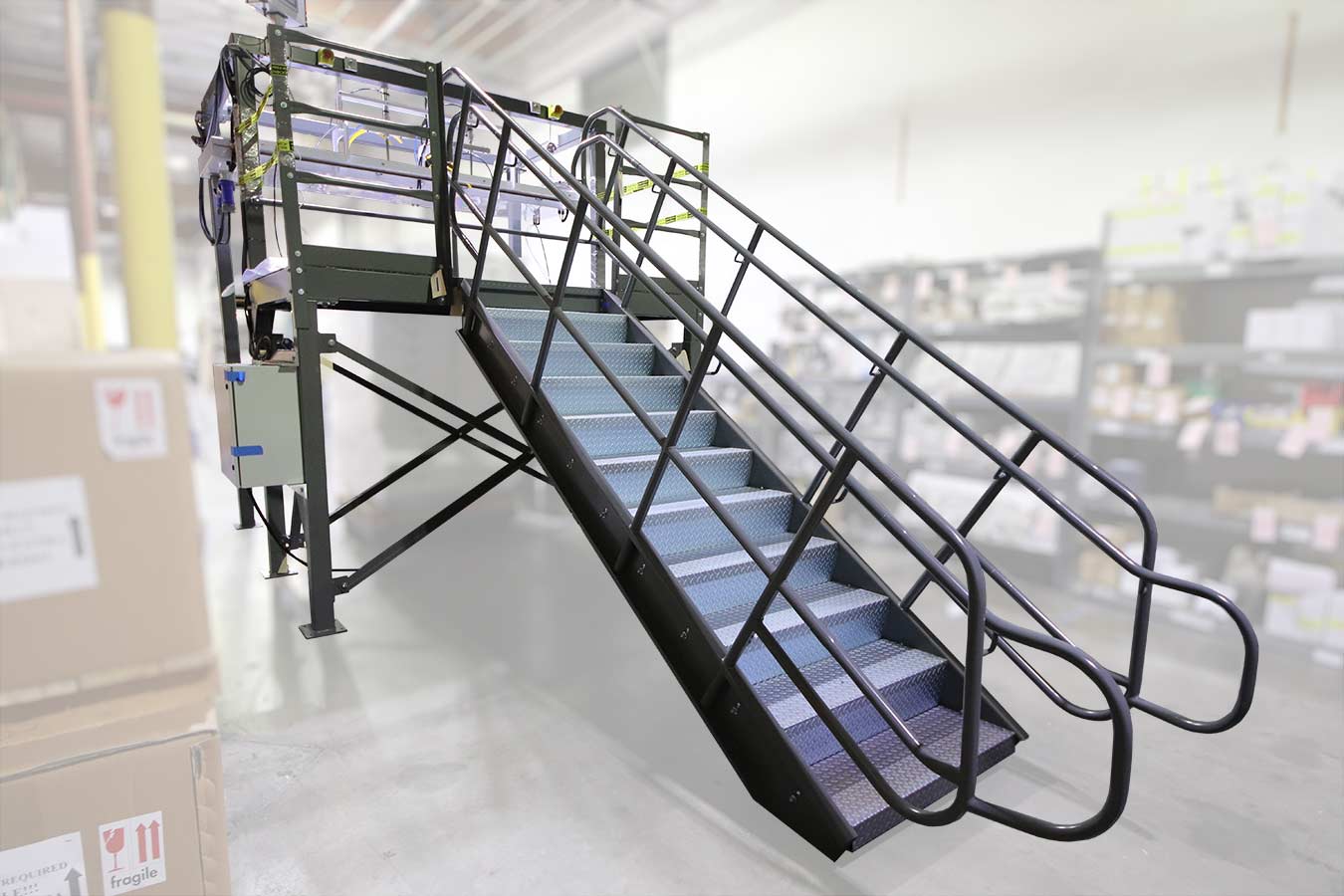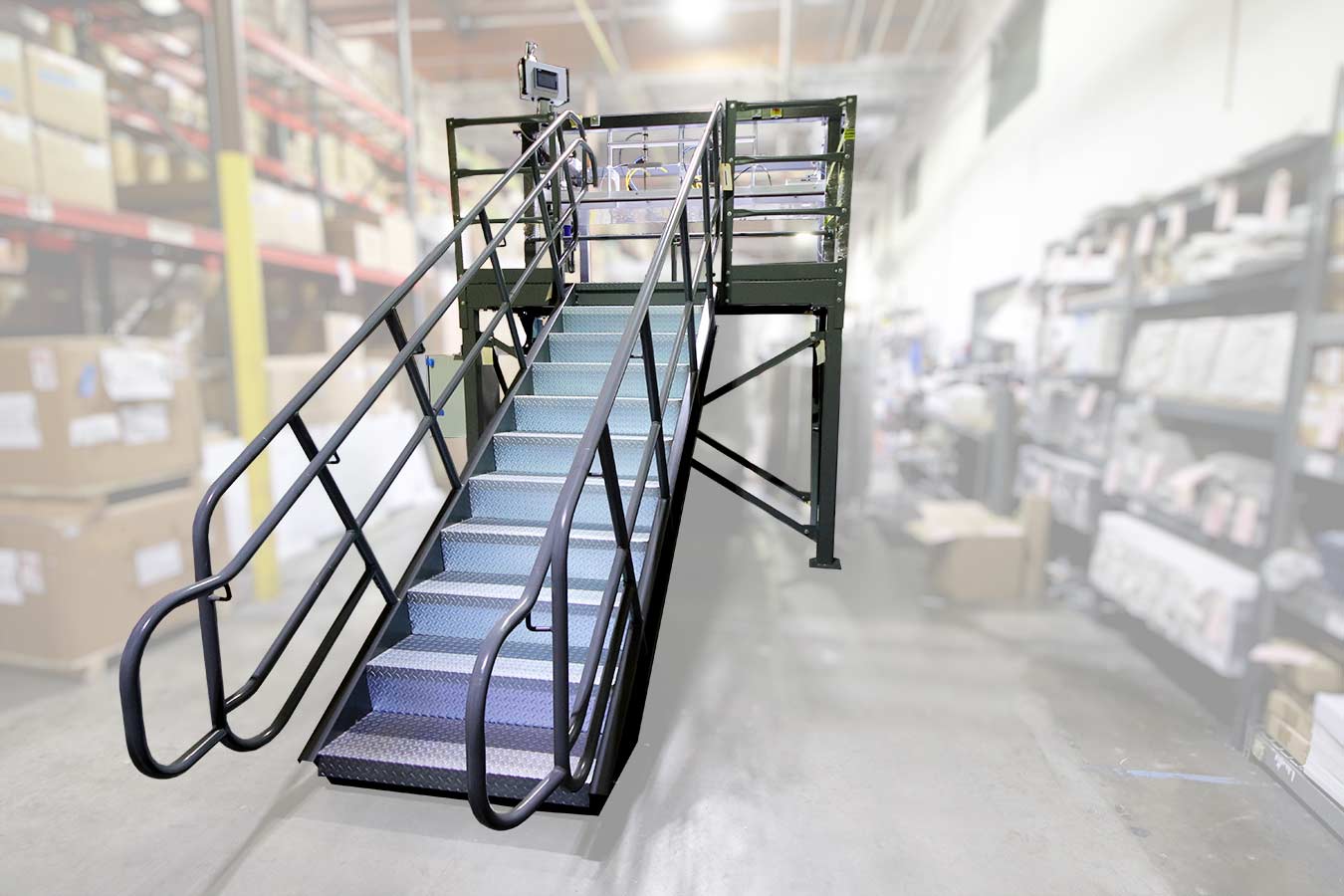 ​
Temperature sensor on N2 input flow to ensure continuous gas flow. (Avoid need for radiator.)
Integrated Remote Communication Platform (RCP) so that IMPAK can access the sealer remotely.
Designed and built for a 111" (2.8 m) height with 12" (300 mm) maximum adjustment.
Incorporated quick disconnects for easy servicing and dismantling for machine shipment.