Freeze Dried Food Packaging Specials (Learn More)
Here's what you get:
The heavy duty moisture and oxygen barrier bags measure 8" x 12" OD and the bags are OVER 7 mils thick of a MylarFoil material and have tear notches at the top for easy opening when ready to use. There's even a section printed on the bag which allows you to write on the outside with the contents and date which it was prepared.
A full master bag of 100cc oxygen absorbing packets, just like the ones you see in beef jerky to keep your food fresh. The absorbers are more than sufficient for the 8" x 12" bag so even if the bag is not filled to the top it will still do its job and keep your food fresh for years to come. Simply open the master bag of absorbers once you've got your foil pouches filled and ready to go, drop them in and heat seal. Any remaining absorbers in the master bag can be re-heat sealed in the bag or placed in a mason jar with locking lid.
Our most popular 12" impulse heat sealer which provides a hermetic seal at the open end of your bag in just a few seconds. It even comes with a free spare parts kit so you can use it for many years to come.
---
Tradeshow Special - Discount on IPK-305H plus free spare parts kit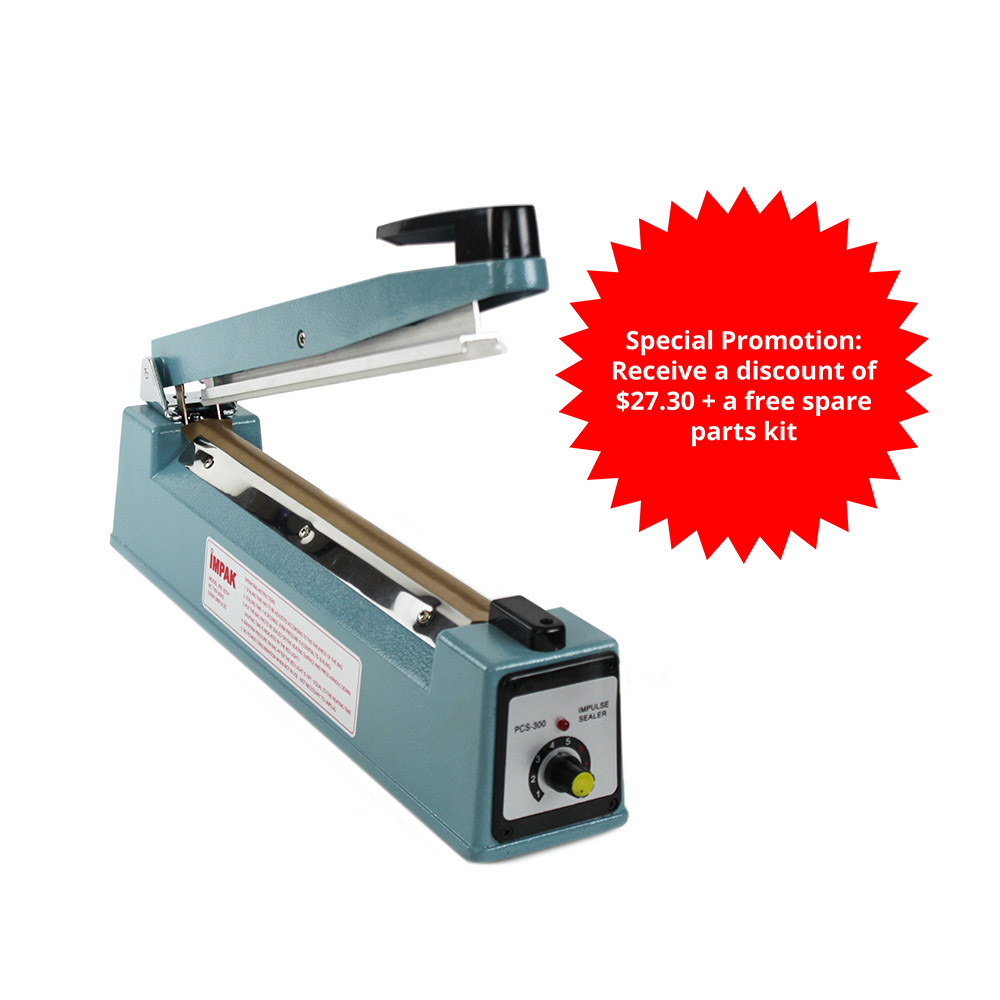 For a limited time, received the IPK-305H with free spare parts kit for $53.50 (valued at $94.30) - Click Here
---
Discount on IPK-305H with Purchase of 035MFS0675ZTE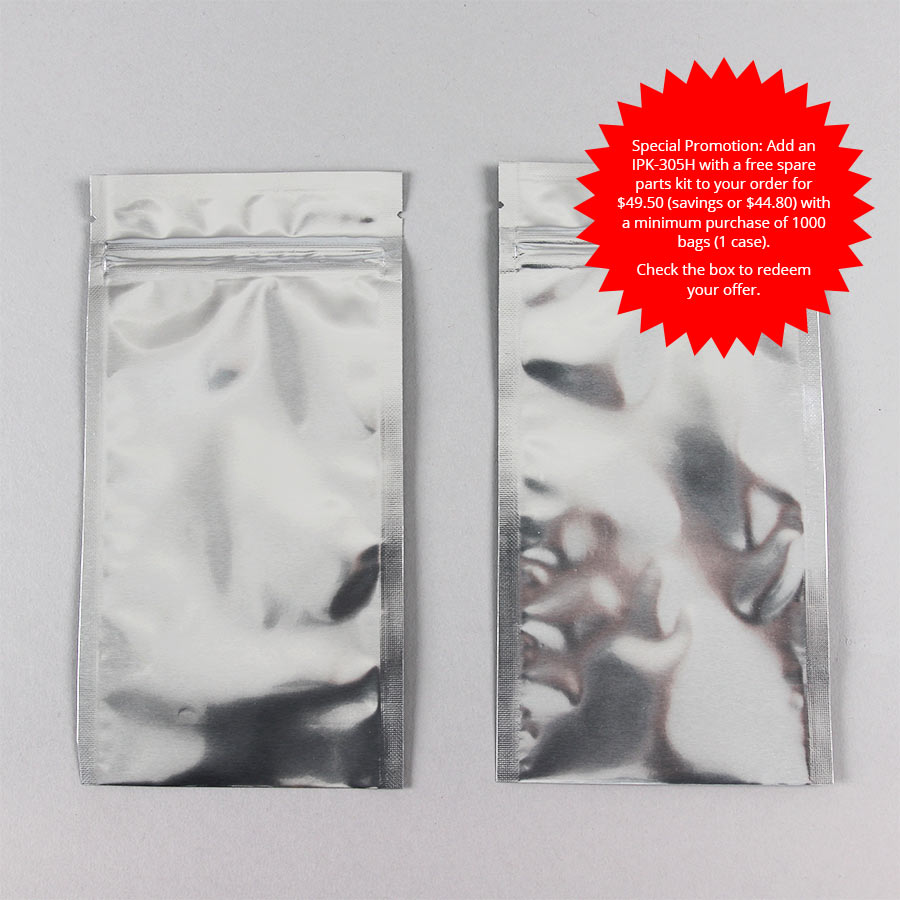 Purchase a case of 3.5" x 6.75" O.D. MylarFoil Pouches with ZipSeal (Part Number: 035MFS0675ZTE) and receive a 12" Impulse Sealer with Spare Parts Kit (Part Number: IPK-305H) for the discounted price of $49.50 (valued at $94.30) - Click Here
---
Limited Time Offer - EVS350SH Sealer with Work Shelf
Special Offer: For a limited time receive the EVS350SH Sealer with work shelf at a discounted price of $1,952.00 (valued at $2,347.50). Choose "Work Shelf" option to include it with your order. Ships within 2-3 business days. - Click Here