Simple Way of Winterizing Your Car
Winterizing Your Car Made Simple With IMPAK's 5lb Clay Desiccant Bags
During the winter months, our customers like to winterize their vehicles to ensure it is not affected by the cold weather. Failure to protect the interior of your vehicle from moisture and other elements can result in expensive repair & maintenance costs. As you may know, moisture can build during the winter season and potentially cause damage to your leather seats. Our 5lb Clay Desiccant bags work to prevent moisture and can keep the interior of your car safe from damage. Our desiccant bags are effective in keeping the inside of your vehicle dry and can ensure it remains in pristine condition. Here is a real life example of one of our customer's simple winterization with step by step HOW TO procedures and his successful usage of our LDT-800 Clay Desiccant Bags for protecting his Porsche Carrera S during the winter.
1. Car is cleaned and filled to have a full tank of gas, as well as putting gas preservative for the upcoming winter season. [In terms of winterizing this is protocol]. Tire pressure increase of 15 psi is also recommended before storing.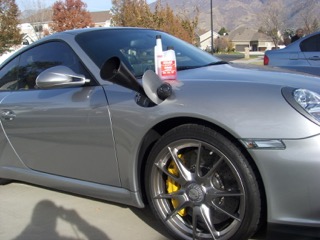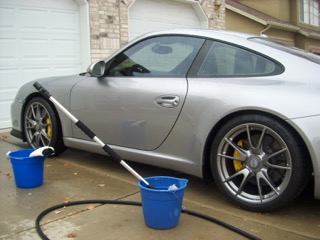 1A. Gas tank is filled as well as adding gas perservative to protect it. 1B. A quick car wash before storing it.
2. Once the outside of the car is cleaned, make sure the inside of the car is protected. Take 3-5 LDT-800 desiccant bags and the desiccant bags will absorb moisture and keep the inside of the vehicle dry through the winter season. 5lb (80 unit) desiccant bag can lower the humidity to below 20% in 160 cubic feet area. The desiccant bags are placed on the floor of the car as shown below. These bags will keep everything inside of the car moisture free and prevent any sort of unwanted damage to the seats, steering wheel, or anything that is moisture sensitive.
2A. IMPAK's LDT800 5lb clay desiccant bags. 2B. Clay Desiccant bags are placed on the floor of the car on top of plastic mats.
3. Once the desiccants have been placed the vehicle is ready for storage in the garage with a tight fit vehicle cover.
3A. Your vehicle is now properly stored from moisture environment.