Reclosable Bags: From Yesterday to Today
The History of Zipper Bags
How resealable bags went from binder inserts, to sandwich bags, to the range of advanced solutions offered by IMPAK today.
It may be hard to believe for those of us who grew up using zipper bags, but these items were so novel at their introduction that people did not know how to open them. In fact, Steven Ausnit, the pioneer of Ziploc® brand bags, recalled the struggle in introducing this product during a speech he gave at Marquette Business school. He recounted a time in the early 1960s when his company had just persuaded Columbia Records to package albums in the zippered bags, but during the final meeting, the executive from Columbia Records called in his assistant, handed her the bag and told her to open it. At which point, she tore the zipper right off the bag.
Consumers have long since figured out how to open zipper bags, but these products went through many transitions and over 100 patents to reach the advanced capabilities IMPAK offers today. ​
---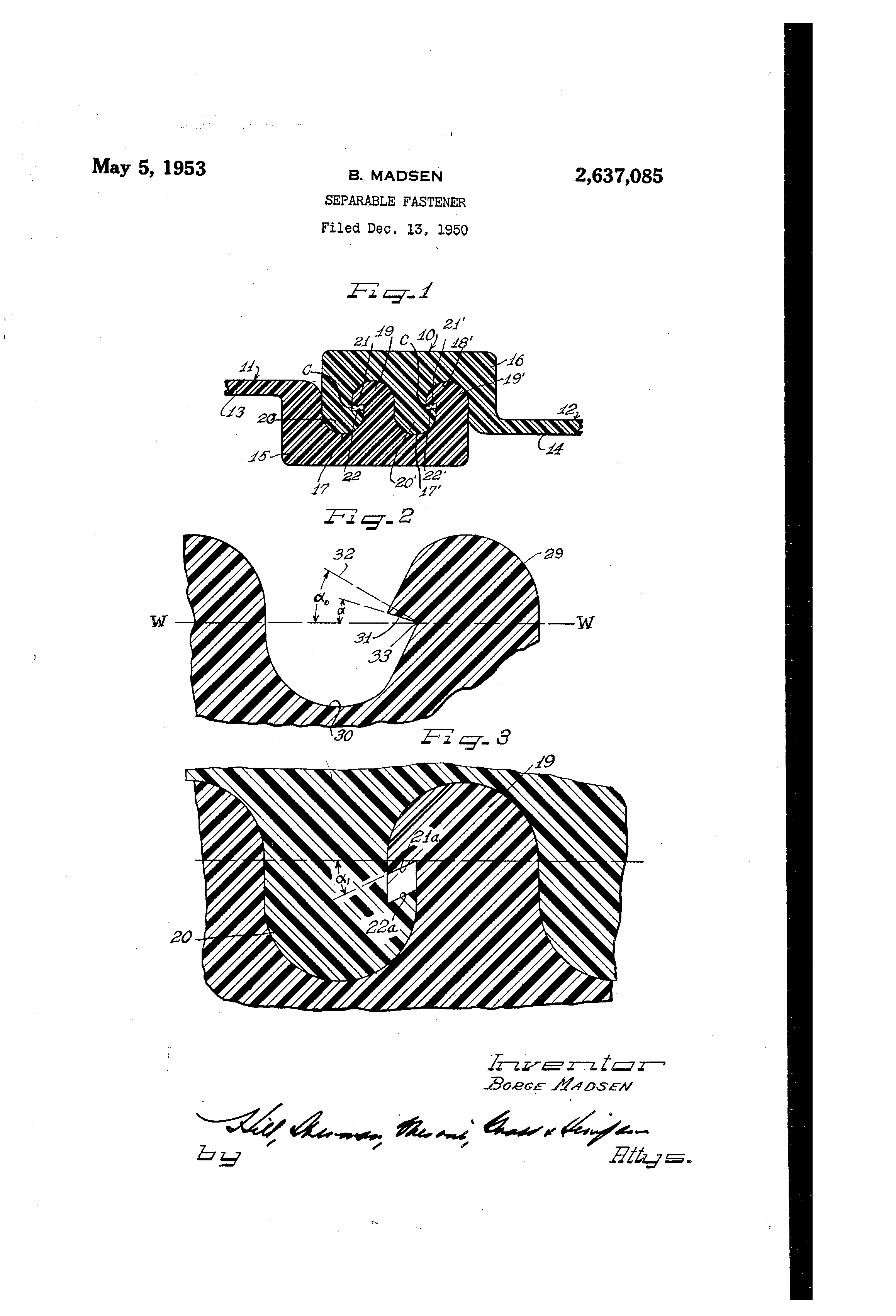 1950s: From Zippers with Teeth, to Plastic Slider Zippers
The press to close zipper bags we know today evolved from inventor Borge Madsen's attempt to create a new clothing zipper. Instead of teeth like we see on pants zippers, Madsen's design used interlocking plastic tracks and a slider tab. These zippers (pictured in Madsen's original patent, right) were innovative but impractical for clothing. It was only once Max Ausnit, and his son Steven Ausnit purchased Madsen's patent that the zipper began to get traction as a consumer item.
The Ausnits formed Flexigrip Inc. and began to sell the zippers applied to flat vinyl pencil cases and loose leaf binder inserts. While these products were a far cry from the zip lock pouches and other resealable bags we see in grocery stores, they were the early beginnings of these items.
* IMPAK offers a pull tab zipper bag reminiscent of this early design. This item is popular for disaster preparedness and marketing materials: PM4141251025 14.125" X 10.25" CLEAR PULL TAB ZIPPER BAG
---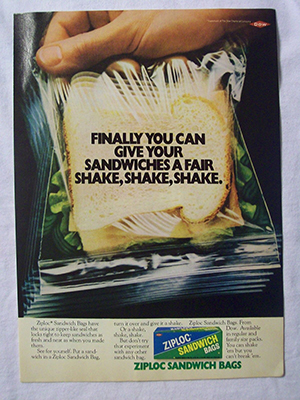 1960s: Press to Close Convenience Arrives
During the 1960s Flexigrip began to move away from slider-style zippers following Steven Ausnit's development of a press to close zipper. Not only was this new style more convenient to use, it also reduced material and production costs.
From an Industrial Supply, to a Household Staple
Reclosable zipper bags had gained interest but they were still expensive and complicated to make, mainly due to the fact that the zippers had to be heat sealed to the bags, which added time and cost.
This all changed when Steven Ausnit learned of a Japanese company, Seisan Nippon Sha, that had incorporated a zipper right into the bag. This cut production costs in half. In 1961, Flexigrip negotiated with Seisan to gain exclusive selling rights in the United States and created a new company called Minigrip to market this format.
Minigrip primarily sold to industrial markets until 1964 when they were approached by Dow Chemical for exclusive rights in the supermarket industry. Dow's polyethylene resin bags were ideal for Minigrip's reclosable plastic zippers. After several years of negotiation, the Ziploc® bag was introduced to the consumer market.
---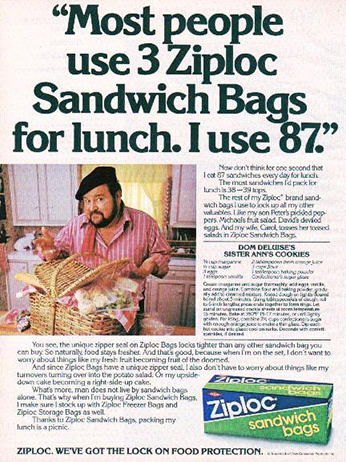 1970s to Today: ZipSeal Bags Find Their Market
Costly production coupled with challenges in understanding how to open the bag had stalled popularity, but by 1973 ziplock bags were a household staple. Dow Chemical had vastly improved the production process and lowered costs, and consumers had caught on. The Ziploc® bag dominated flexible packaging production and continues to do so today.
The Ziploc® brand is now owned by S.C. Johnson, producers of household brands including Glade®, Pledge®, Windex®, and Raid®. While S. C. Johnson's Ziploc® brand produces reclosable polyethylene bags for consumers, ITW Corporation's Zippak brand produces plastic zippers for industrial markets. In fact, the Ziploc® Brand does not produce industrial zippers for application to high-barrier materials and multi-layer films, and companies like IMPAK never use Ziploc zippers on their products. Learn more about IMPAK's ability to pair innovative zippers with a range of materials that far exceed the capabilities of standard polyethelene sandwich bags ​below.
"Producers continue to innovate to deliver outstanding products to consumers" – Chad Rupert, President of ELPLAST* America and former Slide-Rite® Product Manager *ELPLAST America supplies press-to-close zipper products used for flexible packaging in the food, lawn and garden, pharmaceutical and pet food industries.
---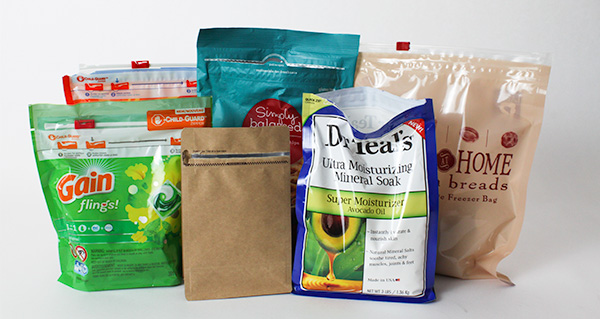 The Future and Its Wide Range of Possibilities
The future is here today and it is delivered by IMPAK
IMPAK's capabilities in flexible packaging are a testament to the evolution of the reclosable bags that started as binder inserts, and became household items as sandwich bags. The zipper profiles available today deliver new functionality to reclosable bags, and IMPAK's ability to pair these zippers with a range of high-performance materials brings that functionality to new dimensions.
Today IMPAK provides stock and custom packaging with unique zipper profiles paired with a range of materials. This allows us to deliver resealable, protective packaging for sensitive products, from food to medical test samples.
​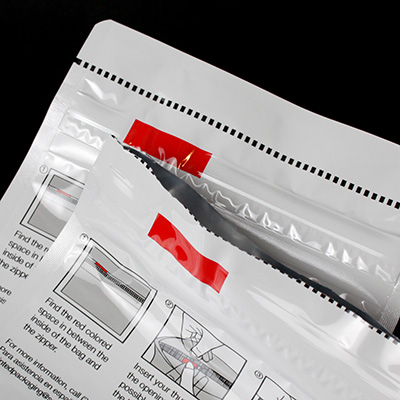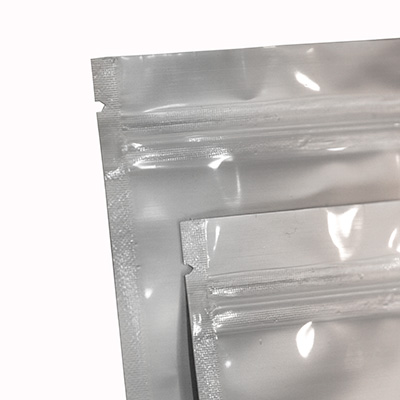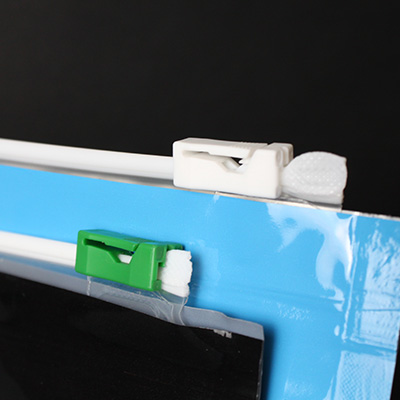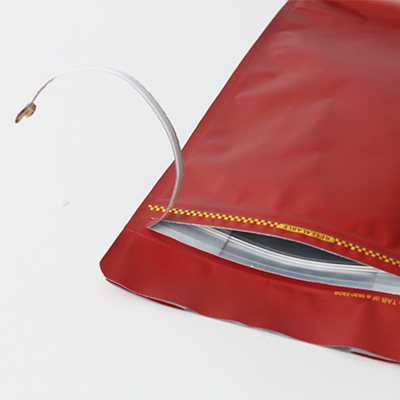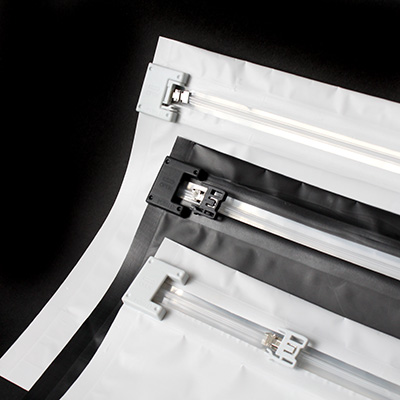 Zipper Profiles:
These zipper styles are readily available on stock products; if not readily available, they can be used in conjunction with our pouch making machinery. We can run test and production quantities of almost any zipper profile in the marketplace. Learn more in our ZipSeal Guide below, or Contact IMPAK.
Pull Tab, Pocket Tab, UniTrak™, TwinTrak™, PowderZip™, MultiUse™, AquaGuard™, Child-Resistant, Aplix®: See all these profiles in our Zipper Guide below.
---
Beyond the Zipper: High Performance Materials
Some challenges are not solved by the type of zipper, but by the material that the zipper requires to mate with other custom laminations, a particular skillset of IMPAK.
For example, we offer pouches made from high temperature materials designed to safely cook contents inside the package, commonly used for packaging tuna and salmon. Many people do not realize it but these products are actually cooked for 55 minutes at over 230° Fahrenheit (110° Celsius). The challenge here for the flexible converter on a multi-use pouch was providing a material that would withstand that temperature and still maintain the water-tight seals. Unsurprisingly, the development of a package in which the product would be cooked in the bag required significant testing on extractables, and the ability to withstand autoclaving and not impart any component of the packaging material to the food product. IMPAK has this raw material readily available for conversion into pouches with and without ZipSeals™, and in fact stocks autoclavable bags as small as 2" x 3" and as large as 20" x 24." See them here: Boilable / Microwavable Bags.
Boilable bags are just one of the advanced options available through IMPAK Corporation. With over 20 years' experience in flexible packaging, and our background packaging sensitive medical devices and tests, we understand the discerning needs of industries from pharmaceutical and aerospace technology, to food packaging and preservation.
---
IMPAK's Zipper Guide: Zippers of Today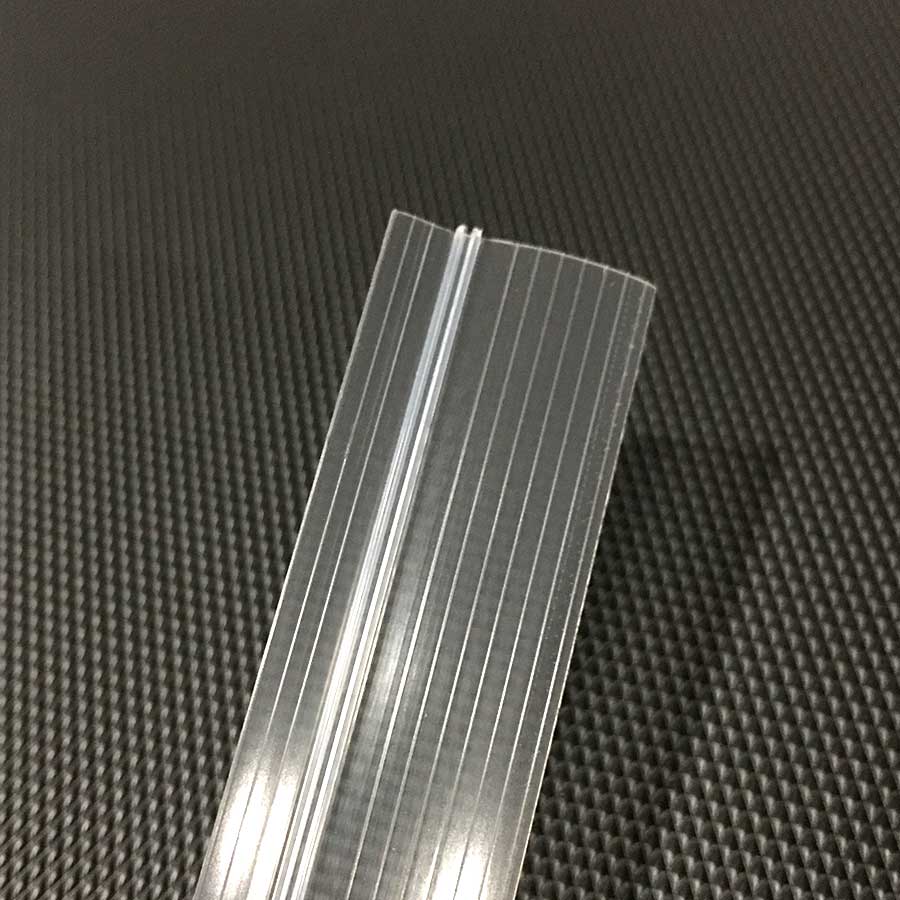 UniTrak™, Single Track Zippers: The majority of our pouches offer the standard ZipSeal, which is a single track zipper. This press to close zipper style employs a single piece of material which protrudes from the pouch and fits directly into a track on the opposing side of the pouch. Interlocking plastic pieces snap into place and create friction to prevent the zipper from opening. This is the most commonly used profile and it is applied to pouches from standard clear zipper bags to Mylar foil zipper bags.
To see in-stock items with UniTrak™ zippers see our ZipSeal™ Pouches section. These pouches have single track style zippers unless otherwise noted.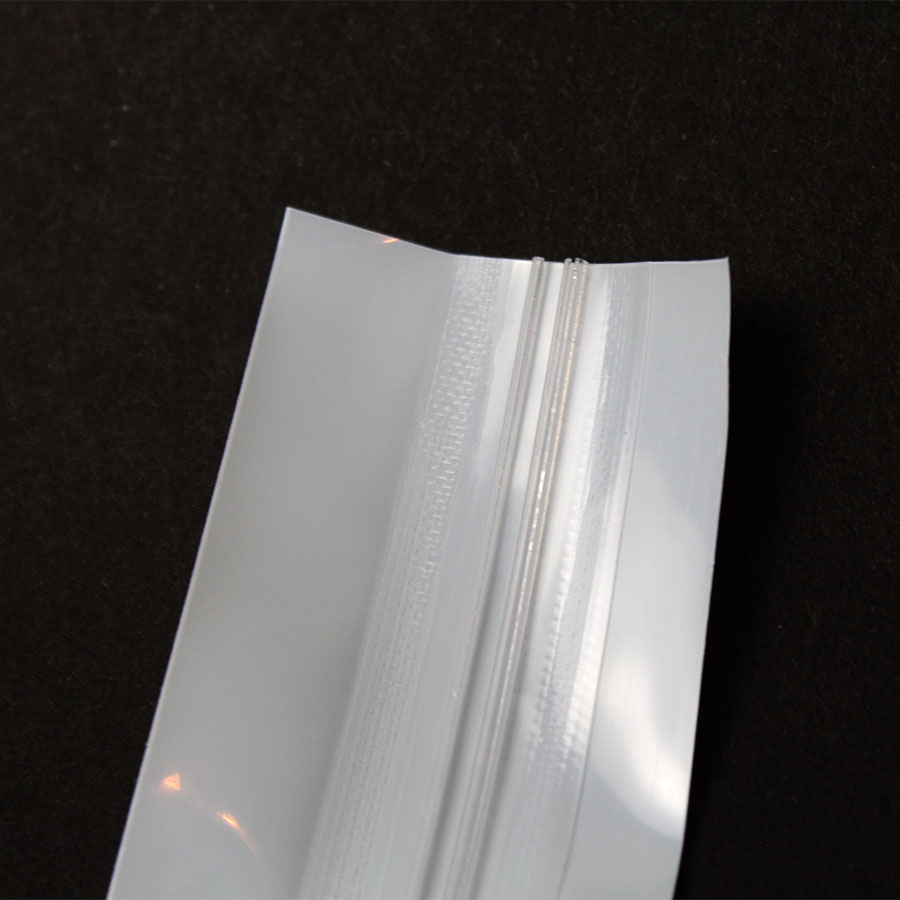 TwinTrak™, Dual Track Zippers: Should you need something stronger, we offer a dual track ZipSeal™ with two slots and two tracks for added strength. These are commonly used on large bags or when package contents are highly valuable. This is an ideal profile because it minimizes the possibility of being opened unintentionally. The TwinTrack™ ZipSeal is also widely used in liquid/viscous applications where the pressure applied by the product might force a single track zipper open from the inside.
Available on custom orders and on these popular stock items: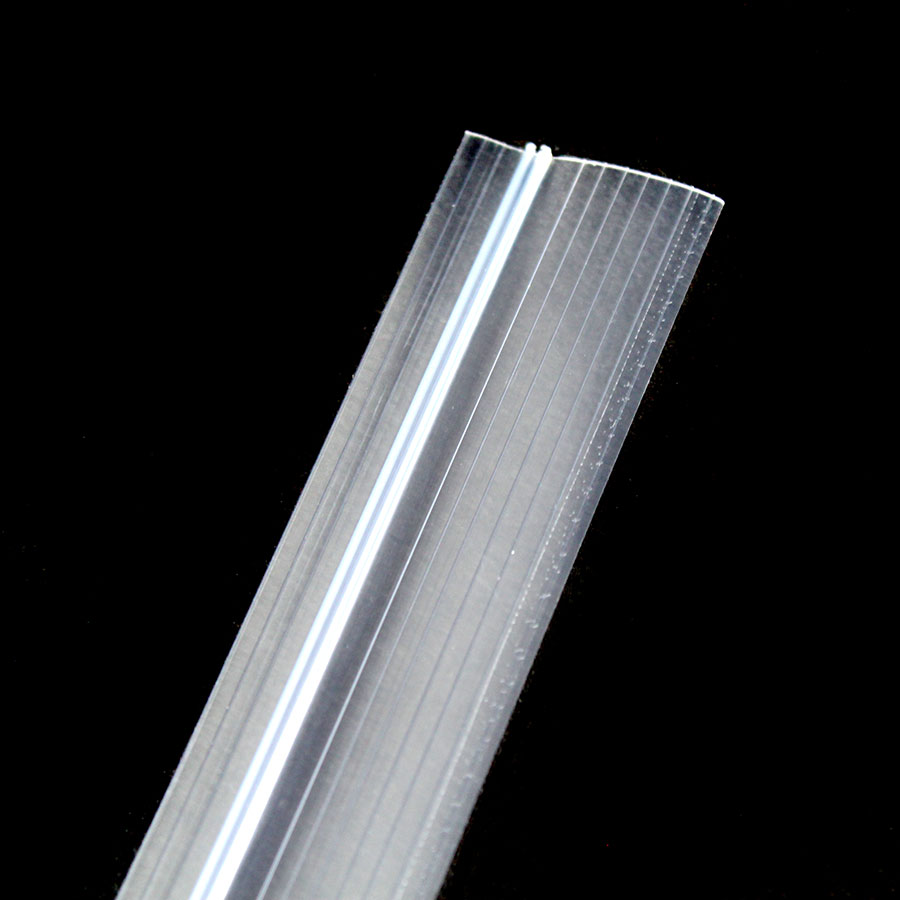 PowderZip™, Powder Zippers: PowderZip™ zippers feature small channels in the zipper that allow any powder stuck in the track to simply drop back down into the bag before and during the process of sealing the bag shut. This allows for a strong and secure seal even when using materials that would otherwise clog the zipper and prevent a proper seal.
Available by custom order.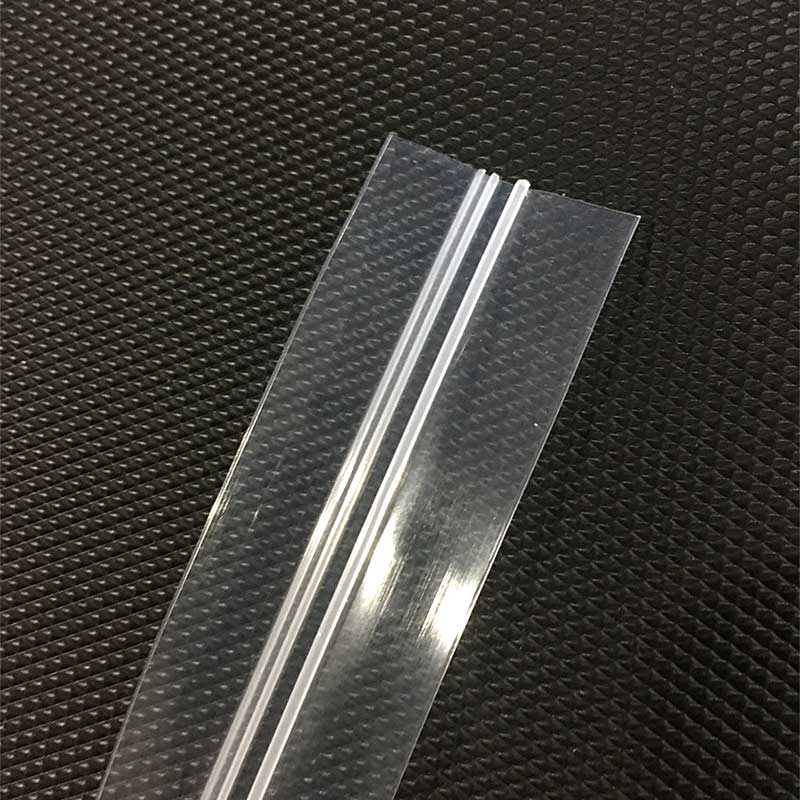 AquaGuard™, Liquid Zippers: Liquid-tight AquaGuard™ zippers have dual tracks on opposing sides to keep liquid and viscous contents inside without leaking as standard zippers can be prone to doing. These are commonly used on food packaging. The strong seal serves to keep contents in, and contaminates out.
Available by custom order.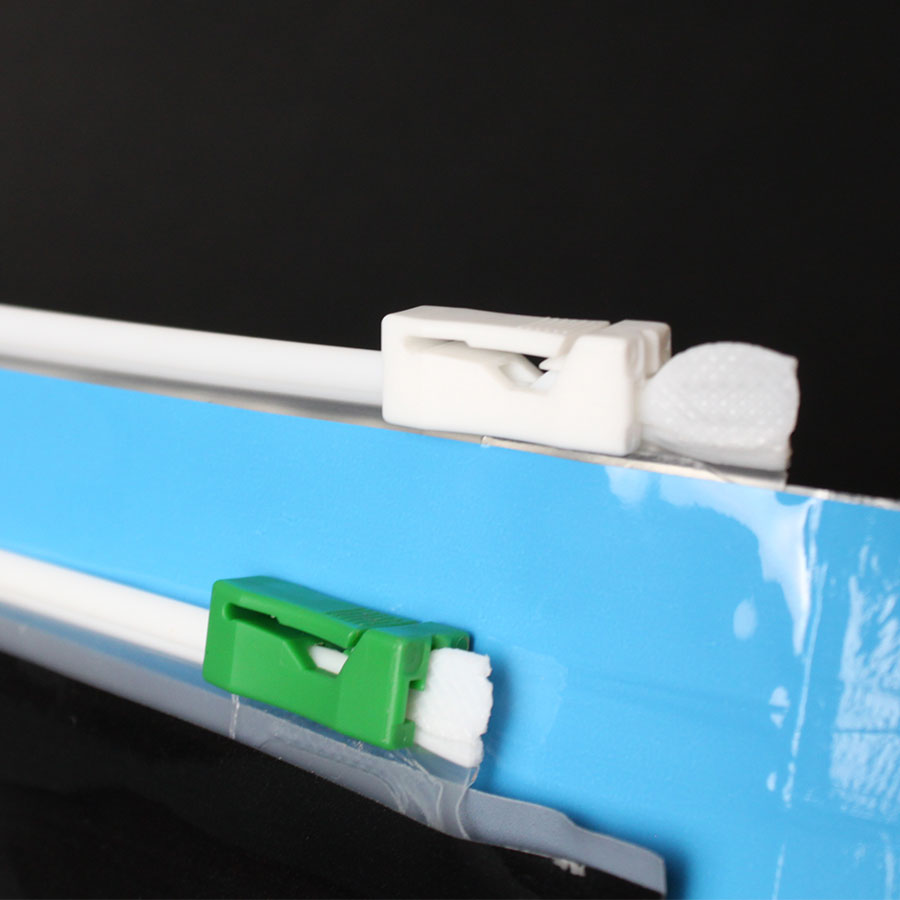 Child Resistant Zippers: IMPAK offers a range of Child Resistant ZipSeals™ which are designed to prevent children from opening the package while allowing adults with more dexterity to open them easily. These come in several profiles from slider tab and latch ZipSeals, to press to close zippers that are as easy to close as a sandwich bag, yet keep children out. *For accuracy IMPAK refrains from calling these child-proof zippers as other zipper manufactures will.
Available by custom order and on these popular stock items: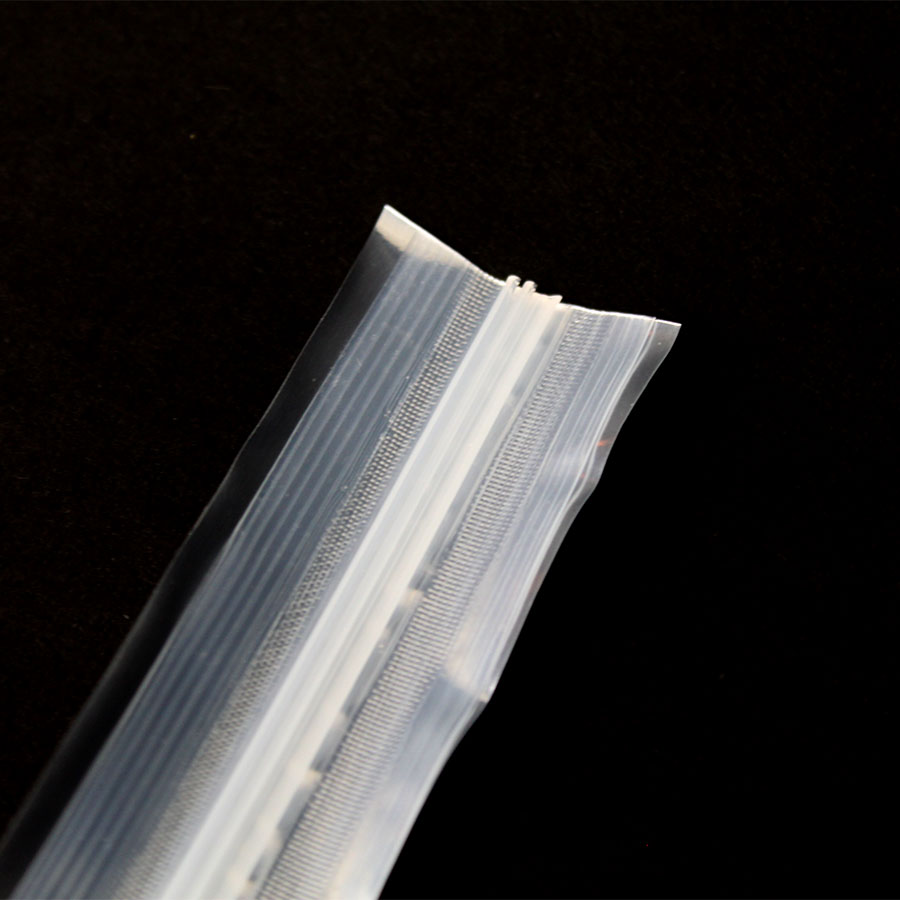 MultiUse™, Ultra Durable Zippers: These wide flange ZipSeals can be opened and closed repeatedly and are made to outlast standard zipper profiles which sometimes only last for as few as 10 openings (in the case of grocery store brand sandwich bags). We've tested these zippers and successfully opened and closed them over 100 times.
Available by custom order and on this popular stock item: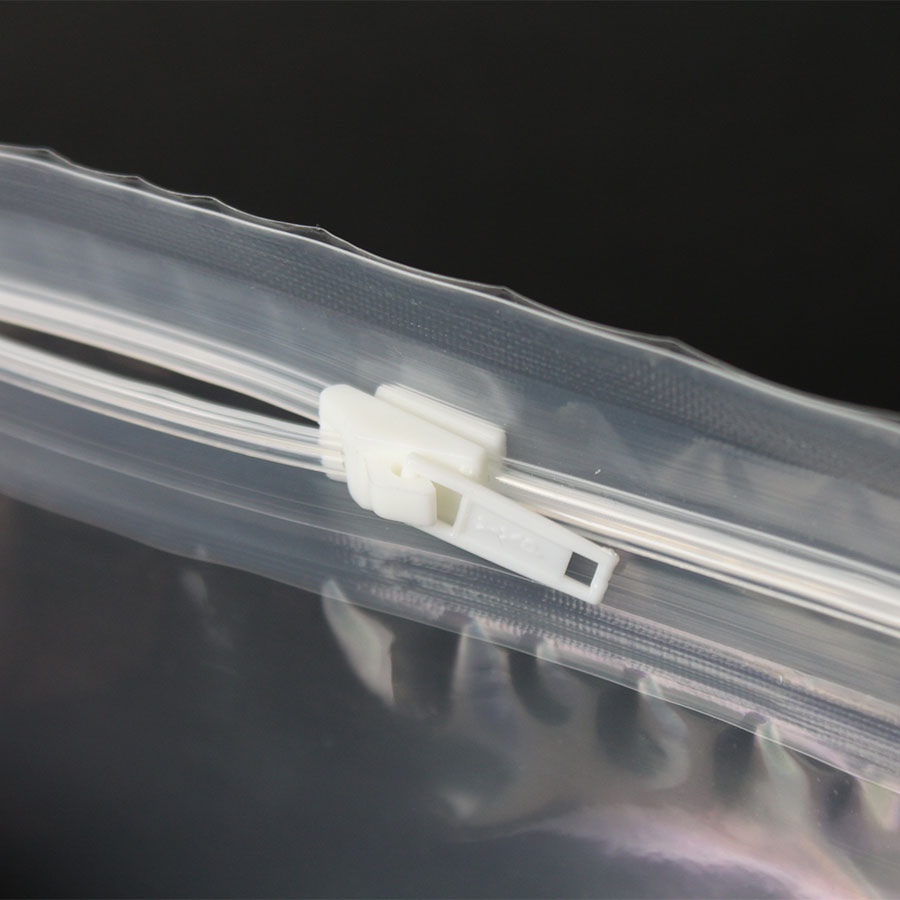 Pull Tab Zippers: Pull tab zippers employ a hanging pull tab similar to the style used on clothing. These are reminiscent of the original ZipSeal bag.
Available by custom order and on this popular stock item: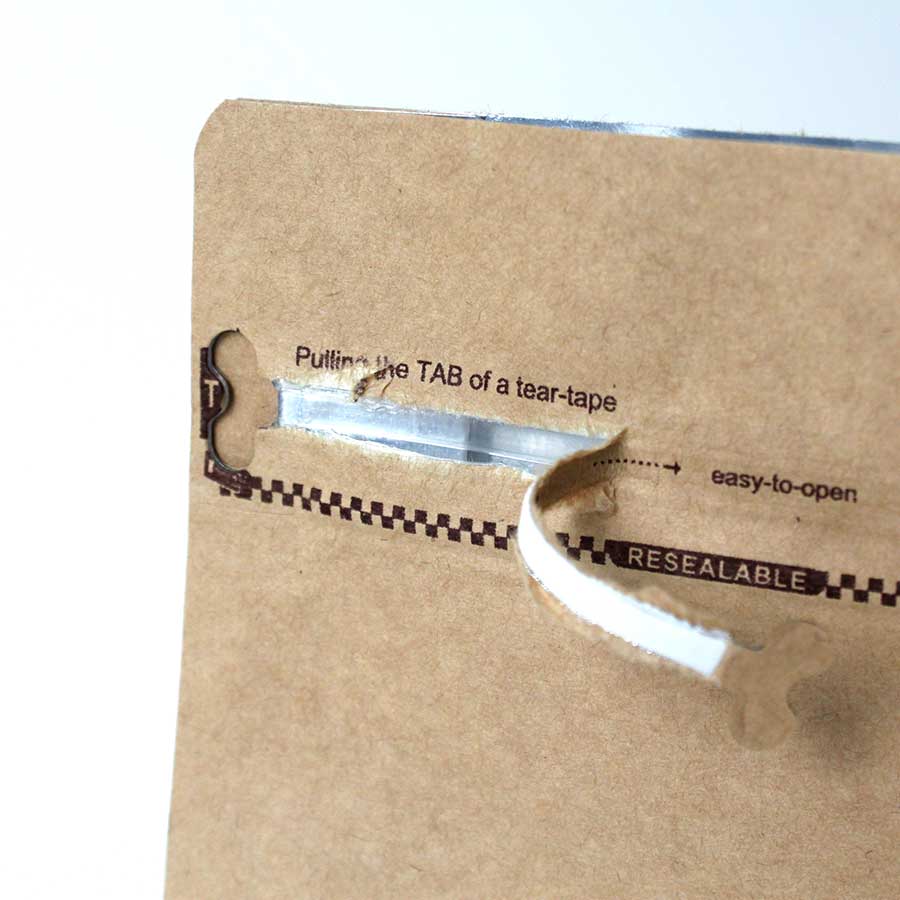 Pocket Zippers: This zipper is concealed under a tear-away strip that serves as a tamper evident cover. Contents are filled from the top and sealed above the zipper so that the zipper is protected until being opened by the consumer.
Available by custom order and on this popular stock item: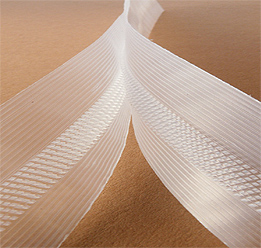 Hook2Hook Zippers: The Hook2Hook™ closure system is can be closed without lining up the two sides perfectly thanks to two wide tracks of plastic hooks that interlock when pressed closed. This zipper style makes an audible noise as it closes, assuring the user that has been securely closed. Hook-to-hook zippers not only take less pressure to close, they easily seal through powder and debris.
Contact us for more information on these zipper styles.
​​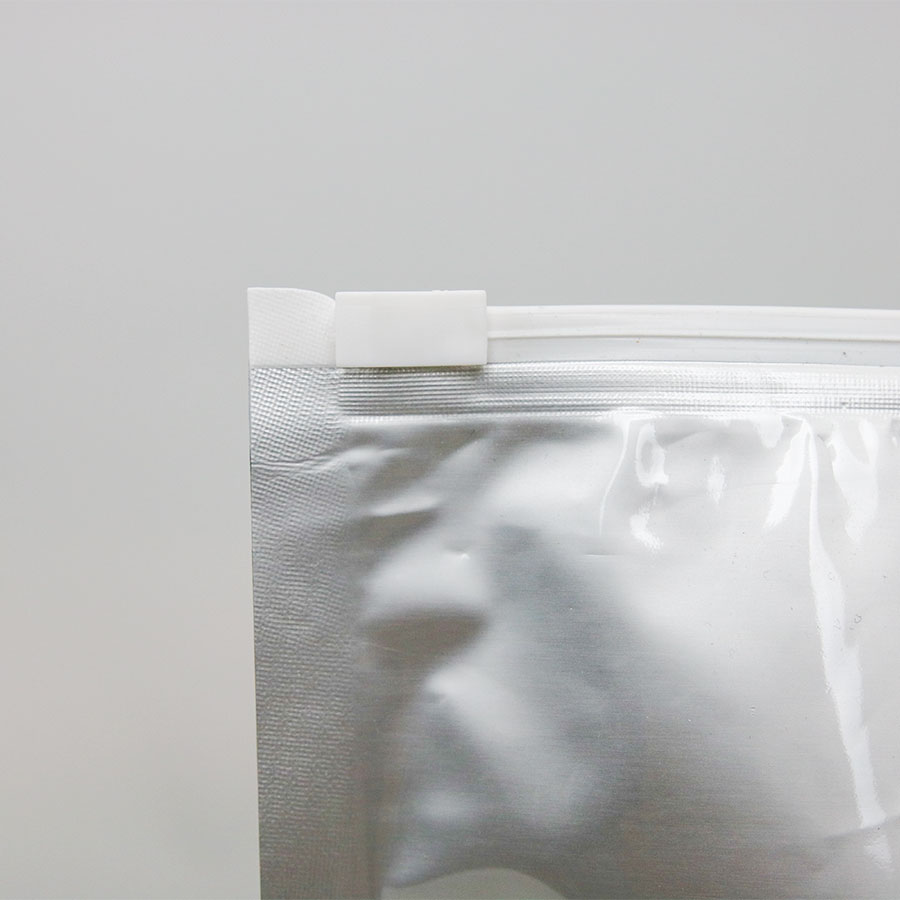 Slider Zippers: Slider zippers are a convenient means of reclosing packaging. Consumers enjoy the ease and speed of sliding the bag shut, and the visual confirmation that their package is closed. Unlike press to close zippers, this zipper profile does not require alignment of the two sides; the pull tab directs the zipper tracks into place for a secure and easy close that can be used over and over.
Contact us for more information on these zipper styles.
Our team can help determine the unique combination of material and zipper profile that would best suit your application.
---
IMPAK's zip lock bag capabilities are not limited to the zipper profiles listed above. With over 10 million bags in inventory, we can most often supply a resealable bag that will work, but when a standard size will not meet the needs of our customer, or when a specific material is required, we can provide a custom order. Contact IMPAK for custom print, size, or material. Phone: (310) 715-6600, Email: sales15@impakcorporation.com